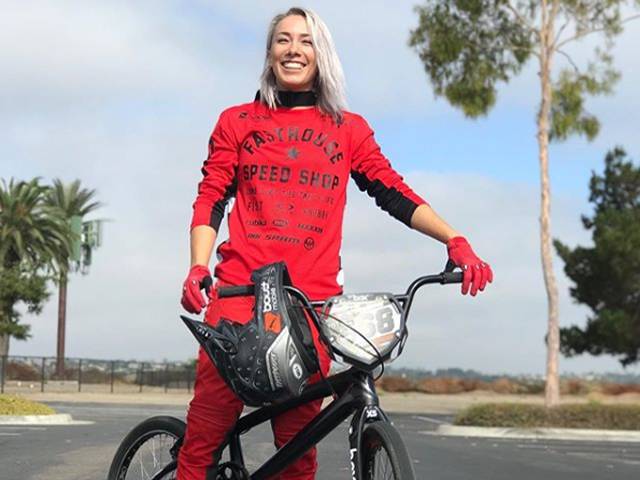 Australia's toughest athletes, 8x World Champion and 2x Olympian, Caroline Buchanan.

In the prime of her BMX and Mountain Bike career, Caroline suffered a debilitating injury in an off-road accident. A broken sternum, collapsed lungs, bleeding around her heart, broken nose and broken finger kept her from her bike for nineteen months.

Her rehabilitation has been anything but easy, with three chest reconstructions, 26 bolts, two plates and cables to put her body back together. However, Caroline has just been cleared to get back on her bike.

Her sights are now firmly set on Tokyo 2020 Olympics, and she will do whatever needs to be done to get there.

Caroline is an Oakley athlete and is available to talk about the mental strength and maturity she has acquired during her time off, her position in a male dominated sport, and her plans to pick up where she left off.

Outside of her sporting career, Caroline has also authorised a series of children's books that encourages young girls to chase their dreams. She has also founded "Buchanan Next Gen" to offer mentorship and grants to young female BMX racers.