A boy witnesses his parents marriage falling apart after his mother finds another man.
Cast: Jake Gyllenhaal, Carey Mulligan, Ed Oxenbould
Director: Paul Dano
Genre: Drama
Running Time: 104 minutes

Synopsis: 14-year-old Joe is the only child of Jeanette and Jerry"a housewife and a golf pro"in a small town in 1960s Montana. Nearby, an uncontrolled forest fire rages close to the Canadian border, and when Jerry loses his job"and his sense of purpose"he decides to join the cause of fighting the fire, leaving his wife and son to fend for themselves. Suddenly forced into the role of an adult, Joe witnesses his mother's struggle as she tries to keep her head above water.

Actor Paul Dano makes an impressive debut as a filmmaker and"along with co-writer Zoe Kazan" elegantly adapts Richard Ford's novel of the same name. Carey Mulligan delivers one of her finest performances as a complex woman whose self-determination and self-involvement disrupts the values and expectations of the 1960s nuclear family. With precise details and textures of its specific time and place, Wildlife commits to the viewpoint of a teenage boy observing the gradual dissolution of his parents' marriage.

Wildlife
Release Date: November 1st, 2018


Paul Dano, Director Statement
For as long as I have wanted to make films, I have known I would make films about family. In my home growing up, there was an extraordinary amount of love. There was also incredible turbulence. I was caught off-guard when I read a book that opened a window to that duality: Wildlife, by Richard Ford. I read it many times, spooked, unsettled, and excited by the uncanny feeling of sharing an inner life with this book.

I spent a year daydreaming about it. One day, a final scene came to me – the final image of what would be my film. That image gave me the courage to go forward.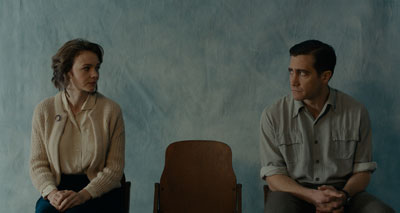 So I wrote to Richard Ford, and secured the option for the book. Ford, in an email to me at that time, gave me a great gift. He wrote, "I'm grateful to you for your interest in my book; but I should also say this – in hopes of actually encouraging you: my book is my book; your picture – were you to make it – is your picture. Your movie-maker's fidelity to my novel is of no great concern to me […] Establish your own values, means, goal; leave the book behind so it doesn't get in the way – and where it's safest." His words empowered me to begin writing with my partner, Zoe Kazan.

I knew I wanted to make something honest and spare. I wanted the filmmaking to be guided by the image, and the cut. I didn't want to move the camera, unless it was necessary. I just wanted to stay honest with myself and with the material.

Here is an excerpt of my journal from 2013, as I was preparing to write: "I want this film to feel personal. I want to explore feelings I have had, through Joe. I want to ask questions about family and parents. I want to explore a loss of hope, a family unraveling, and then finally surviving. I want to explore how even when the worst thing happens, we can still survive. We can still be family. We may never be the same, but we still have love. And we still have our lives to live."

Wildlife is about a kid seeing his parents change and their marriage break – and through his parents' failures, having to grow up. It is a coming of age story for all three: mother, father, and son. While it is about struggle and heartbreak and disillusionment, it is a film guided by love. Now that it is time for me to share this film, I can see that – like our protagonist Joe – I made a family portrait as a means of acceptance, and of letting go.