Car Talk with stratton Founder Rob Chaloner
Rob Chaloner is the founder and Managing Director of stratton, and has worked in the automotive and finance industry for 16 years. Rob is passionate about finding smarter ways for consumers to buy and finance cars.


Question: Can you give us your top five things to look for when buying a used car?

Rob Chaloner: 1. Check the car's history. A reported 60,000 cars are stolen in Australia each year. If you buy from a private buyer and it is later found to be stolen, you risk losing both the vehicle and the money you paid for it. Check the car's VIN (Vehicle Identification Number) against the database of the state it was registered in to determine whether the car has been stolen, if it is still under any car finance arrangements or whether it has been previously written-off. To be completely safe, always buy through a licensed dealer.
2. Inspect the car. Go over the car with a fine-toothed comb looking for any rust spots, dents or scratches - these could indicate the car has previously been in an accident. A pre-purchase inspection is a good idea as it can catch any potential issues that may end up costing you thousands in the long run; they can be arranged through any qualified mechanic or your state motoring organisation (RACV, NRMA, RACQ, etc.).
3. Research the value of the car. Car valuation websites like redbook.com.au provide the tools you need to get a good indication of your car's value. Having a firm understanding of what the car is worth will help you negotiate a good price that's right for your budget.
4. Take the car for a test drive. This will highlight any problems it has and will give you an idea of its suitability for your needs. Although the seller may not be completely forthcoming, always ask them about any bad habits of the car.
5. Ask about the warranty. Another reason to buy from a licensed dealership? They usually provide a warranty, whereas private sellers do not. The length and nature of a warranty varies depending on the manufacturer, the age of the vehicle and where the dealership is located.


Question: What's the best way to get a good deal when buying a new car?

Rob Chaloner: Timing is everything when buying a new car. When sales are slow at dealerships, both dealers and manufacturers are more likely to subsidise margins - meaning you're more likely to get a deal! Shoot for the end of the month or financial year, when dealers are working hard to meet volume targets. You'll find some of the biggest sales in November, December and January as dealers clear current year plated-stock as well as the mid-year end of financial year sales. Keep an eye on fcai.com.au for insights on Australian vehicle sales.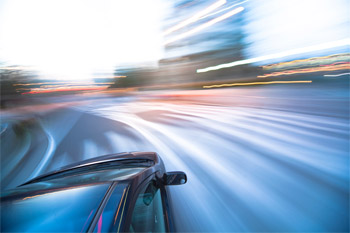 Question: What are the most commonly financed cars?

Rob Chaloner: According to our reporting for the period between 1 January and 30 June this year, the top five most commonly financed vehicles at stratton are:
Toyota
Holden
Mazda
BMW
Ford


Question: How can we negotiate the price of a car?

Rob Chaloner: Have a firm idea of what the car is actually worth by researching the market extensively as this will help your ability to negotiate a realistic discount. When negotiating the price of your new car, it's important to look at the "drive away" price - not just the amount on the price tag. This grand total includes registration, stamp duty, delivery fee, and compulsory third-party insurance and luxury car tax (if applicable). Arranging finance before tackling the dealerships is a great idea. Pre-approved finance serves as a handy tool in the negotiation process as dealers definitely know you're in a position to buy and will work harder to win your business. If negotiation isn't your strong suit, have a car buying service like stratton's partner, carconnect, handle this for you.. We handle all of the negotiations and our buying power enables us to pass the great savings on to you.


Question: What are the ways to get lower rates and more affordable payments?

Rob Chaloner: Always remember there are other financing options available than what is merely presented to you at the dealership. Have the confidence to shop around or alternatively, have a broker with access to multiple lenders investigate on your behalf. A car finance broker like stratton provides greater choice by comparing options from 15 different lenders whereas with dealer finance you are at the mercy of one or, at best, two financiers. It's worth also investigating whether Balloon/Residual Value payments are right for you. By structuring your loan with these included it can help to lower your monthly repayments. Maintaining a clean credit history can help to promote more favourable rate outcomes from lenders. Some lenders operate on a 'rate for risk' system where the rate is dependent on a number of factors - the applicant's previous credit history among them.


Question: What are the most common financing mistakes?

Rob Chaloner: We've written entire articles on this topic; you can read one of them here. A common mistake shoppers make is not maintaining a clean credit report; defaults are one of the most common credit file items that lead to problems obtaining credit. Shoppers also tend to stumble when they don't arrange financing before arriving at the dealership. This often leaves them susceptible to the temptation of "deals" that seem - and usually are - too good to be true. Other mistakes include not doing your background research, falling for overpriced add-ons and being unwilling to walk away from an unsatisfactory offer.


Question: How can we avoid these?

Rob Chaloner: First of all, always be sure to exercise good habits when it comes to applying for and repaying credit. Keep your personal details up to date so as to avoid any serious credit infringements. Secondly, avoid being taken advantage of when car-shopping by being completely prepared before entering the dealership. This includes not only researching and arranging the best financing available based on your personal financial status, but also figuring out exactly what it is that you want and need out of a vehicle.


Question: What is stratton?

Rob Chaloner: stratton has been providing simply smarter finance to Australians for more than 15 years. From car lease to chattel mortgage, novated lease to car loans, our expert finance consultants will compare options from 15 lenders to find you the best deal. We also offer financing for commercial vehicles, boats, property, equipment, insurance broking and more.


Question: Can you talk us through the process of developing stratton?

Rob Chaloner: I started stratton in a small office in a Melbourne Land Rover dealership in 1998. Initially, I ran the business by myself, but before long, word spread and I started hiring staff to keep up with the demand. The company grew rapidly, further expanding in Melbourne and opening offices in Brisbane in 2005 and Sydney in 2008. Today stratton has offices in most capital cities and a national network of franchises. From humble beginnings, stratton is now the largest car finance broker in Australia.