Join Carolyn Creswell at the Bayside Business Womens Network luncheon on the 17th June.
Soak up a scenic lunch with some inspirational insight from the 2007 young entrepreneur of the year, and be rewarded for your day out with $200+ showbag worth of free goodies . Details below
Carolyn Creswell, Carmans Fine Foods founder and managing director, is a role model for Australians who have always wanted to take the plunge on that great business idea or opportunity. Carolyn has single handedly grown her business from handmaking muesli for a few Melbourne cafes and delis, to a multinational company, spanning 15 countries and turning over more than $10 million annually.
Having come from a long line of entrepreneurs, ranging from caravan makers, dye wholesalers and even a school tuck shop business owner, Carolyn had no troubles telling her parents that she was going to buy a business at the age of 18.
In addition to running Carmans Fine Foods, Carolyn is also a professional public speaker, having addressed business people at multiple CPA Australia (Chartered Accountants) conferences, packaging conferences and small business seminars as well as numerous university lectures and charity events.
Carolyn is also involved in the Body Shops Business Babes program, which works to help disadvantaged women start their own businesses, where she stresses the importance of a strong work ethic; "I talk to the women about how I started my business and hope I can inspire them to do the same. A lot of people are quick to put things down to luck or fate, but thats not a healthy attitude to have. I just tell them, work hard and youll make your own luck - Im living proof!" says Carolyn.
"Its fair to say that when I took on my business I didnt know much about running a company. There were a lot of steep learning curves along the way, but I believed in the product and the people I worked with and knew that if I put my mind to it I could achieve anything" says Carolyn.
Carolyn also makes sure she runs her business as ethically as possible; for example she refuses to import oats for her muesli products, despite the high drought-related prices for Australian oats, choosing instead to support the struggling Aussie farmers. Carmans Fine Foods is also a carbon neutral company which uses mainly renewable energy, and has supported more than 20 charities in the past six months alone.
At present, Carolyn lives in Hawthorn, Melbourne with her husband Peter and their two children, William (3) and Lily (1). Over the next five years Carolyn plans to concentrate on expanding the Carmans product range, as well as the export side of the business, but most importantly enjoy her family life and watch her kids grow into young adults.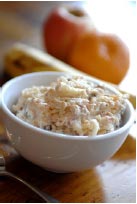 Carolyn Creswell, the founder of Carmans Fine Foods is the winner of the Ernst & Youngs 2007 Entrepreneur of the Year award (Southern Region Youth Category).
The prestigious awards, made up of six judging criteria including entrepreneurial spirit, personal integrity, innovation and global impact, is the largest awards program in Australia, with previous overall winners including Janine Ellis of Boost Juice, John Ilhan of Crazy Johns and Craig Winkler of MYOB.
The Southern Region awards cover Victoria and Tasmania and consist of 16 finalists including Jonathan Dempsey of Bed Bath N Table and Richard Buxton of Buxton Group. Within the Southern Region, the youth category includes S Central, Vitreous and Endota Spa.
When Carolyn was an 18 year old university student, she was working part time at a bakery where she would toast muesli and sell it to local cafés and food stores. The owners told Carolyn she would soon lose her job as they couldnt sell the business so Carolyn bought it for $1,000.
Fifteen years on, Carolyn has single-handedly covered off the Australian cereal market, with Carmans now stocked in both Coles and Woolworths supermarkets, Myer, David Jones and leading independent health stores. Carolyn is now concentrating on developing the business globally, having recently expanded into NTUC Fairprice in Singapore and Sainsburys supermarkets in the UK.
Carolyn attributes Carmans success to a combination of open communication with her consumers - her email address is printed on the back of Carmans muesli boxes, and a genuine product range that delivers on health and nutrition.
"I dont see why customers should have to call a 1800 number to give feed back on a product. The more I know about my consumer the better my product and business can be" says Carolyn.
Carmans muesli and bar ranges are currently the top selling gourmet products in their categories, having developed a strong base of loyal customers due to their homemade taste and low sugar and sodium levels.
2008 is set to witness the globalisation of Carmans Fine Foods; a made in Melbourne company, started by an 18 year old girl with $1,000. Having cornered the pan Asian market, the United States is next on the agenda, along with new product releases which may include biscuits, 100% fruit bars, and gluten free muesli & bars.
www.carmansfinefoods.com.au
---
Speaker: Carolyn Creswell Founder of Carmen's Fine Foods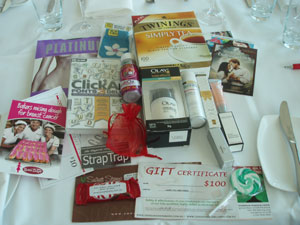 An opportunity to network with like-minded businesswomen

Mentoring program with bayside schools

Are supporting local charity BAYCISS*
with much needed school essentials for disadvantaged kids



Date: Tuesday 17th June, 2008

Time: 12pm - 2pm

Venue: Middle Brighton Baths / 251 The Esplanade, Brighton.

Cost: $35 members - ($39.50 non members)

Includes: Speaker, 2 course meal and a glass of wine.

PLUS: Every guest receives a $200+ Showbag Gift from Femail.com.au
including full product items such as hoisery, skincare, beauty, movie tickets, plus a few surprises....

Bookings are essential and can be made online at: www.baysidebusiness.com.au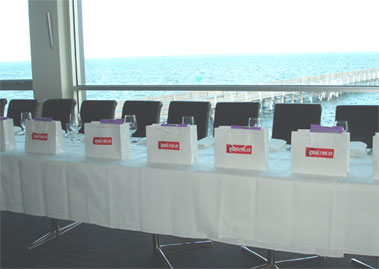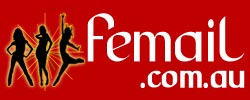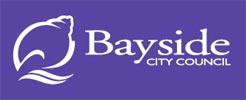 Bayside Business Network 2008
-
Membership has value
---
Bayside Women's Network
Bayside Women in Business Your time is NOW!

Get empowered! Get excited! Get involved!


If you're . . .
passionate about business
committed to your own success
willing to grow and
looking for a group of empathetic women
. . . then the Bayside Womens Business Network is for you.
There's no joining fee - just meaningful connections, excellent opportunities and invitations to awesome events!
If you're a member of the Bayside Business Network you'll get a discount on all Women's Network functions.
As a network we:
Support
Bayside's new, emerging and existing women in business;
Develop
opportunities to build supportive relationships with like-minded women;
Connect
women in business to foster their personal and professional growth;
Promote
products and services of Bayside businesses to Bayside businesses;
Strengthen
the Bayside business community by empowering its women in business.
---
* About BAYCISS
(Bayside Community Information and Support Service Inc), are an independent community based volunteer organisation that has been established for over 30 years. Most people come to BAYCISS for emergency food relief. Many are often in crisis and require material assistance for issues like homelessness, financial hardship, disabilities, mental illness or alcoholic dependency.
Utilising professional staff and over 90 volunteers, we also provide family counseling, general information and referral services, and occasional child care programs. We are a registered not-for-profit charity and gifts are tax deductible.
BAYCISS has developed its Education Support Program, which is aimed at assisting those disadvantaged families who find it difficult to meet the basic costs associated with their childrens education expenses in the Bayside and Kingston council regions.
Bayside Community Information & Support Service Inc. BAYCISS Inc.
12 Katoomba Street, Hampton East 3188
Phone: (03) 9555 6560 / 9555 9910
Fax: (03) 9555 9579
Email: baysis@hotkey.net.au
Smart Kidz is an initiative of Community Enterprise™ Foundation
An Initiative of the Bendigo Bank Goup
---