Kings fall, kingdoms endure.
Cast: Antonio de la Torre, Mónica López, Josep Maria Pou
Director: Rodrigo Sorogoyen
Rated: M
Running Time: 132 minutes

Synopsis: In a corrupt system which survives and perpetuates itself over the years, being a politician is a real privilege for those who know how to play their cards.

A coastal city. Year 2007. A group of friends, colleagues in a political party, enjoy life, luxury yachts and expensive restaurants. Their exclusive day-to-day includes money laundering, land rezoning, quick trips to Madrid and exchanging favours with businessmen in the area.

Manuel, an influential regional vice-secretary who has everything in his favour to become the next Regional President and thus take the leap to Madrid and national politics, sees his perfect life fall apart after a leak involves him and Paco, one of his best friends in the party, in a corruption scandal.

Manuel attempts to keep calm as the media begin uncovering the scope of the scandal. He is convinced that the storm will pass and the party will straighten things out, as it has always done before when one of its members was in trouble.

However, this time the party closes ranks and only Paco comes through unscathed.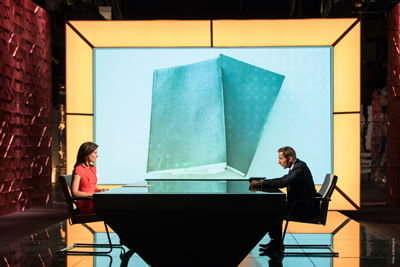 Overnight, Manuel is expelled from the kingdom, marked by public opinion and betrayed by those who, a few hours earlier, he thought were his friends.

But although the party intends for him to bear all the blame, Manuel will not accept taking the fall alone.

With the only support of his wife and daughter, trapped in a struggle for survival, Manuel will have to fight against a well-oiled corruption machine and a party system in which kings may fall, but kingdoms endure.

The Realm
Release Date: May 16th, 2019


Character Description
Manuel López Vidal (Antonio de la Torre)
Manuel López Vidal (48) is an affable man who always looks after his friends and family. He is very much in love with his wife (Inés, 47) and has a special relationship with his daughter (Nati, 20).

He is a charismatic politician and very popular in his local region, to the point that he is considered to be the heir to "the kingdom", as his superior has chosen Manuel to succeed him.

But Manuel has been enriching himself with public funds for fifteen years. He is a corrupt politician who manages to sleep comfortably at night because he has never questioned the wrongness of his actions.

Amaia Marín (Bárbara Lennie)
Amaia Marín (35) is a journalist specialising in politics. Highly talented, smart and attractive, she feels proud to have made it far through hard work. She knows that Manuel and his party are corrupt, but she is also aware that, to uncover the truth, she must wait for the right moment.

Inés (Mónica López)
Inés (47) is Manuel's wife. Former lawyer and currently advisor to businesses, she is an intelligent and calm woman, a good mother and very much in love with her husband.

Inés is perfectly aware of Manuel's actions. She supports him and is prepared to stand by his side when things turn sour.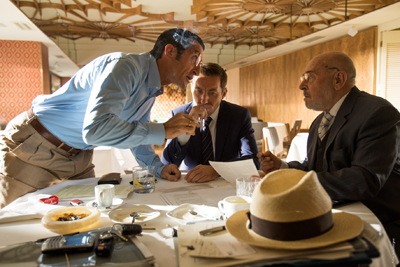 José Luis Frías (José María Pou)
José Luis Frías (72) is the Party's regional head. He regards Manuel as his protégé and right-hand man. He is considering retiring and his intention is to propose Manuel as successor of his legacy of political corruption.

Asunción Ceballos "La Ceballos" (Ana Wagener)
"La Ceballos" (58), as she is known by Manuel and his party colleagues, is the Party's president in Madrid. A tough Andalusian lady, outwardly she is the embodiment of correctness. But those who are close to her know that she is curt, foulmouthed and a true political animal.

Paco Castillo (Nacho Fresneda)
Paco (46) is Manuel's best friend and colleague in the Party. Smart, cocky and very ambitious, he has always been jealous of Manuel and his close relationship with Frías.

The Realm
Release Date: May 16th, 2019