Make-Up Hacks: From One Busy Mum to Another
Being a mum means more time for everyone else and less time for you yourself. But what if we told you, you can use one product to achieve multiple looks?

For the mumma with little time, Beauty Queen and founder of Project Beauty, Anastacia Snelleksz understands that having a daily makeup routine can seem impossible especially with little ones running around.

Anastacia has shared with us her secrets to perfecting the perfect makeup for the ladies on the run.


Interview with Anastacia Snelleksz, founder of Project Beauty
Question: What is involved in your daily makeup routine?

Anastacia Snelleksz: It depends what I have scheduled for the day. If it's a day with no meetings and just running errands I will only wear a moisturiser with SPF, define my brows, line my upper water line with a liner, some mascara and add some blush. If I have meetings I will usually make a bigger effort because for me, wearing makeup gives me that confidence and makes me feel powerful no matter what I'm facing that day. There's something about a woman that knows she can be feminine and powerful at the same time. I love to full glam when I have important meetings to go to and this will include full coverage foundation, contouring, lashes and of course, a stand out lip shade from Project Beauty Cosmetics.


Question: How can tired mums cover dark under-eye circles, easily?

Anastacia Snelleksz: The most important thing is to prep the night before. I know it's easier said than done but a good night's sleep is the first solution to dark circles. Dark circles can also be caused by dehydration so not only is it important to drink plenty of water but it's also important to regularly moisturise your under eye area as this part of our body does not naturally produce its own oils. Choose a good eye serum and use it often. When applying makeup, try an under eye brightener before using foundation. I like the Becca Under Eye Brightening Corrector for this purpose. And after foundation the Maybelline Instant Age Rewind is a must for hiding dark circles!


Question: What five makeup products could you not live without?

Anastacia Snelleksz: Tatcha The Silk Canvas Protective Primer - or anything Tatcha really!
Anastasia Beverley Hills Brow Wiz for perfect brows
A good blush - Kylie Cosmetics blushes are good quality and come in great shades
Maybelline Instant Age Rewind Dark Circle Eraser
Project Beauty Long Lasting Liquid lip as it lasts me through my 12 hour work days without the need to touch up!


Question: What is Project Beauty?

Anastacia Snelleksz: Project Beauty Cosmetics is a new beauty brand in Australia committed to providing quality makeup for lower prices. We do this by choosing not to use and pay for celebrity endorsement to promote our products and instead rely on real customer feedback and testimonials to grow our brand. By keeping our brand online means we also don't have the huge overheads that most other makeup brands will incur and as a result, we can pass this saving onto you as well.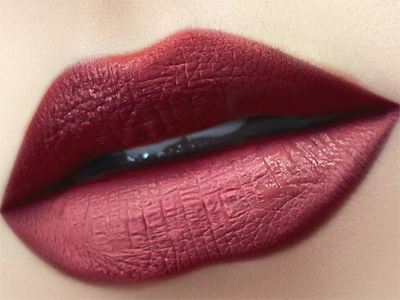 Question: What inspired you to begin Project Beauty?

Anastacia Snelleksz: I have always loved makeup and beauty in general. I love how full glam makes me feel powerful but I didn't like that there was such a huge cost associated with it. I didn't care that J-Lo or Rihanna wore the same shade I did and I didn't want to pay for that in the price of my makeup and I figured, I can't be the only person that feels this way. Australians in particular over pay for everything and I didn't feel it was right to charge such high prices just because people want to feel and look good. I wanted to make this feeling more accessible for everyone because quite frankly, everyone should love themselves and if makeup is the thing that makes you feel that way, then I hope Project Beauty Cosmetics makes it that little bit easier for you to have that.


Question: What's next for you and Project Beauty?

Anastacia Snelleksz: We are currently working on a lash and lip gloss range. We like to keep our customers involved in the process of new creations all the time and don't do "reveals". We often post on our Instagram stories asking for feedback on what we're working on next or suggestions from our customers of what they'd like to see next. We don't care about being copied if someone sees what we're working on, we find it flattering. So make sure you follow us on Instagram to have your say in what makeup you'd like us to create!


Interview by Brooke Hunter