24/7 activity data improvements provide easy access to steps and calories through the Suunto mobile app and Suunto Today tile on the watch.
Sport mode customisation allows people to create their own sport modes, in addition to the 70 pre-defined modes on offer.
Heatmaps across 15 activities shows where the hotspots are including for running, cycling, swimming or hiking.
Wear OS integration delivers proactive and personalised help from Google Assistant and personalised coaching from Google Fit™.
Offline route navigation (synced from Suunto app) while tracking sports outdoors, makes it even easier to get where you want to go, and back again.
https://www.instagram.com/suunto.watch/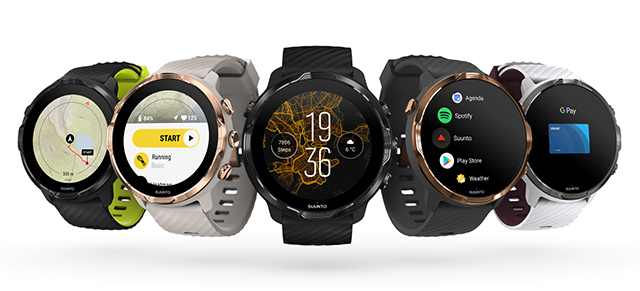 Review: Where to start?
Taking on new technology can be a little daunting, but is it worth it?
YES
Suunto 7 will help you get motivated to move. At face value it's a watch, but really so much more but let's start at the beginning.
Connecting Suunto 7 to your phone is actually a lot easier than I thought, and as you work through the options, you will learn to love it's capabilities. Now add a few personal details like weight, height & gender and you are good to go.
I reccommend starting with the simple one first, let's get moving and track what we do. What better way to self motivate by challenging yourself to do better each day/week. Simply choose the option that best suits you, from walking, running, cycling, swimming, weight training and so much more. View your current steps/distance, and track your progress agains your history. Use maps to track or select your favourite route.
Ok he's a handy option, 'find my phone' that in itself is worth it for me, the amount of times I leave my phone in the cupboard, laundry and who knows where....well I like this option very much.
There is also theatre mode, flight mode, do not disturb which are all handy options. There is also a pay option for those wanting to use their watch at the register, which is brilliant if you are out for a run and don't want to carry your phone or card.
Receive and send messages, make calls, it's all here. The only downside was that from full charge I was down to 205 in 5 hours, so if you are planning on doing a day hike not sure it will last the distance. But overall this a great device for tracking your walks, runs, cycling and more.
It's very easy to use and looks gorgeous.