Beauty Blogger Margarita Nazarenko shares her tips on how to look after your skin in summer as the weather heats up (at last!)…

Stay Out Of The Sun.
It might be summer and I know the temptation is to get out there and get that golden glow especially after all the rain we've been having but I think the best way to go is to stay out of the sun as much as possible. I always use a good SPF, the higher the better. I mean you can't have enough sun protection right? The key here is to find a sun block which can also serve as a good base for your make up which of course you don't need to go so heavy on seeing as it's summer my favourite at the moment is the La Roche-Posay Anthelios Anti-Shine SPF50+ this sunscreen gives you a gorgeous matt finish and doesn't leave a slick of oil of the face like many others often do. It is for sure my go to.
The biggest tip to remember is apply it to the neck, chest and back of the hands! That's right. This is the areas that are often neglected but shoe age fastest. It's a no brainer really!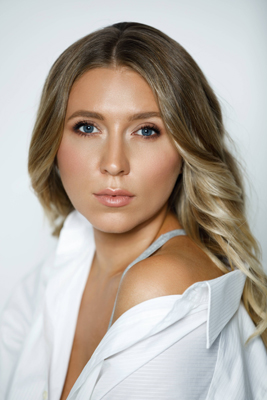 Use An Oil To Cleanse
The Summer months will leave your skin dry and thirty. I know oils can be scary but they are for sure my go-tos when it comes to both nourishing my skin and getting the make up off. The miracle about oils is that they don't strip the natural moisture out of your already thirsty skin like some harsh cleansers might. The idea behind oils is that instead of making your skin oiler they actually balance the dermis allowing it to look luscious and dewy all year round.
I know it can be scary especially if you have oily skin which I do, but using an oil will allow your skin to actually produce LESS oil as the only reason it is doing so is to provide more moisture due to dryness. I know it worked for me!
My favourite oil make up remover has to be anti/oxi+ pollutant & dullness clarifying cleansing oil this luscious oil is perfect for the summer months.

Use Oil As Night Time Moisturiser
Yes I am back on the oil train folks! I love a good oil as my night time moisturiser. I leaves summer skin with that effortless sexy glow when you wake up meaning you don't have to use much make up which I know we all want when hitting the beach. Lather your skin in a good oil at night and you'll be fresh as a daisy in the morning.
My favs include The Renewal Oil by La Mer and the Esaano Rosehip Oil which is organic, has a cheaper price point and is packed with benefits! Both of these oils are my go tos and are as perfect for long haul flights, tired skin and summer months!

Use Exfoliating Pads
I can't begin to tell you just how much the NIP+FAB Glycolic fix daily cleansing pads changed my life. Yes, my life! This little miracle comes in little convenient pads which are oh so easy to use and travel. I have a lot of shoots and busy morning on which these beauties have saved my life and my pores. In summer all the sun screen mixed with the heat can clog your pores so it is vital to exfoliate to prevent dullness and blocked crappy skin. I am not a fan of facial scrubs which feel abrasive on the skin but love these moisturising and resurfacing pads which improve skin the and inject hyaluronic acid to add moisture. Definite winner in my books!

Tan Your Face
Earlier I said don't tan your face and here I am saying the opposite. No no no, I don't mean tan your face in the sun. I mean hop over to Charlotte Tilbury and get her Overnight Glow and Bronze Mask and thank me later. This miracle product gives the most beautiful stunning natural glow whilst moisturising you skin. Pop it on over night and you are good to go! No need to wash it off. I am often busy and don't have time to wait for a tan to develop so this is the perfect secret weapon and the colour is so summery and to die for!