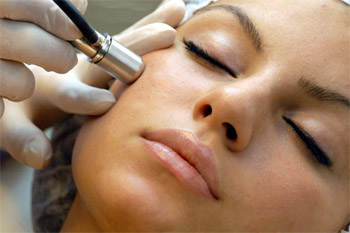 Skinphoria
Refresh, rejuvenate and unwind – these are words often associated with a luxury spa experience in a land far, far away, just out of reach of those soon-to-be perfectly pampered, manicured hands. But not anymore…

Skinphoria, a brand-new spa and beauty retreat has opened its doors in the heart of South Melbourne, offering a range of beauty treatments, grooming services and therapeutic packages to indulge your body and soul.

As well as delivering all the essential beauty services including facials, relaxation massages, manicures and
pedicures, Skinphoria also offers treatments targeted at ageing and problem skin. Their in-house nurse
specialises in anti-wrinkle injections and dermal fillers, as well as laser skin resurfacing, using the renowned
Fraxel Rejuvenation Laser.

'I'm really excited to bring Skinphoria to South Melbourne," says Vesna Bizimoski, owner of Skinphoria.
'The beauty of Skinphoria is that we offer a wide range of beauty treatments, spa packages and services to help ageing and problem skin, all under one roof and on your doorstep – it really couldn't be easier to treat yourself to a pamper session whenever you feel like it. Our products and services are based on achieving results and we thrive on seeing clients walking out the door feeling pampered and revitalised.

'We also have a selection of products and services based around the Danne Montague-King (DMK) range which is a great solution for age management as well as offering great results for people suffering with problem skin. Our products and services help with age management by gently cleansing, treating, and restoring the balance of ageing skin."

Located on Clarendon Street in South Melbourne, Skinphoria is a hidden gem waiting to be discovered. It's
impossible not to feel truly indulged in their exquisite Geisha milk bath, designed to hydrate and soothe the skin, complemented by a 45 minute Swedish massage and finished with either a facial, manicure or pedicure.

'We always strive to make our clients feel special by offering them something they wouldn't necessarily be able to experience so close to the city. From our relaxing Hydro Steam Vichy Spa to the quality range of products we stock – we're a platinum stockist of Young Blood Mineral Cosmetics – we have something a little different, something you wouldn't expect to find in South Melbourne," adds Vesna.

Having worked in the Caravan industry for a number of years, Vesna decided it was the right time to explore her real passion in life – beauty and wellbeing.

'When I worked in the caravan business I was very consumed by the manufacturing process and didn't dream of being able to fit anything else into my life. I soon found myself on a journey to pursue my dream of having my own spa and beauty salon and now that Skinphoria is open, my dream has become a reality."

Visit www.skinphoria.com.au to find out more about the treatments and spa packages available or call 03 9645 9888 to make a booking today.