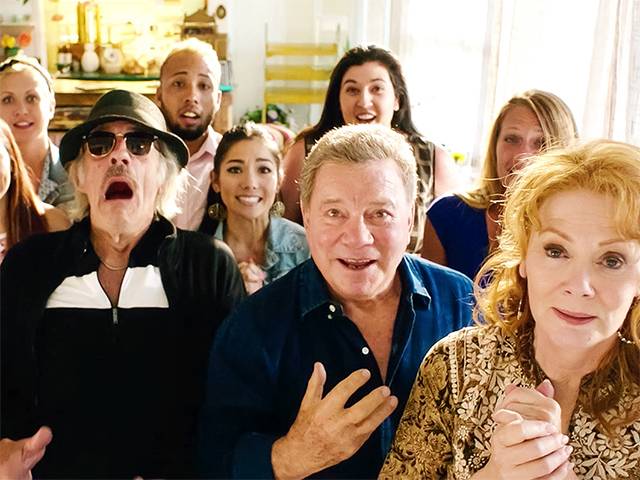 William Shatner shines in this feel-good romantic comedy!
Hollywood icons William Shatner and Christopher Lloyd star alongside Emmy Award winner Jean Smart, whose career & popularity is at an all-time high with her latest performances in the TV drama series MARE OF EASTTOWN (on Foxtel) and the comedy series HACKS (now streaming on Stan).


Currently, there's a shortage of fun, light-hearted entertainment for the 50+ audience and SENIOR MOMENT fills that gap. Once a well-respected test pilot for NASA, Victor Martin (Shatner) is grappling with the humdrum pace of retirement. Seeking more excitement in his life, he agrees to a drag race across Palm Springs in his vintage Porsche convertible. However, the incident only further injures Victor's ego when he's caught by the police and stripped of his license. Relegated to using public transport, he encounters the charming Caroline (Smart), and soon learns that he's not too old to love someone or to be loved in return.
"Sweet, saucy, funny…William Shatner, Jean Smart and
Christopher Lloyd are hilarious..." Irishfilmcritic.com


"A likeable love story for the aged if not the ages…Captain James T. Kirk
remains sharp as a tack and funny to boot." Original Cin

"Shatner is still rascally as ever… a sweet, bit of escapism..." The Washington Post
SENIOR MOMENT launches on HOME ENTERTAINMENT* October 20