Showbiz Legend Judy Garland
Cast: Rufus Sewell, Michael Gambon, Finn Wittrock, Jessie Buckley, Renée Zellwegger
Director: Rupert Goold
Genre: Biography, Drama
Rated: M
Running Time: 118 minutes

Synopsis: 1939, Hollywood: a young Judy Garland (16) is having second thoughts about her life as a child actor; she is exhausted by the relentless shooting schedule and chafing against the control exerted by the Studio over every aspect of her life.

Studio boss at MGM, Louis B. Mayer, tells her she has a choice: do everything he asks of her and he'll make her a star; walk away and she'll sink into oblivion.

Thirty years later and Garland is preparing to perform at a small LA venue with her young children, Lorna and Joey. Show business is all she's ever known, but her voice is not what it was, her audiences are shrinking and she is deeply in debt. Judy is reduced to accepting appearance fees of a few hundred dollars.

Arriving at her hotel later that night, Judy learns that her unpaid bills have led the manager to give her suite to another guest.

With no other option, Judy reluctantly turns to the children's father, Sidney Luft, for a place to stay. Judy and Sid are divorced and locked in a custody battle. With the children in bed, Sid and Judy argue about their welfare; Sid wants them at home with him, but Judy can't bear the idea of separation – she needs them to be with her even when she's on the road.

Leaving the children at Sid's for the night, Judy meets up with her grown-up daughter, Liza Minelli, at a house party in the Hollywood Hills. Whilst there, a young businessman, Mickey Deans, introduces himself. His charm and flattery win Judy over and they spend the night laughing and talking. There is a spark between them.

Judy recalls the spark she felt back in 1938 with another Mickey - fellow child star Mickey Rooney. The two sit in a diner drinking milkshakes and talking about whether the Studio's publicity machine wants them to be just friends, or (as Judy wants) something more.

Returning to 1968, Judy visits her lawyer who tells her she needs to earn money if she is to pay the taxman the $4m she owes and provide a home for her kids. Offers may have dried up in the US, but London still loves her – why not accept the invitation of Bernard Delfont to appear in a series of shows over a 5 week period at his fashionable nightclub, 'The Talk of the Town'?

Judy acquiesces and bids an emotional farewell to her kids. She arrives in London where she is met by Delfont and Rosalyn Wilder, who has been hired to look after the notoriously unreliable Ms. Garland. Judy's nerves get the better of her during the first rehearsal and she refuses to sing, claiming that she's saving her voice for the opening night. Wilder and bandleader Burt Rhodes are understandably concerned, but all they can do is let her return to her hotel to get some rest before her debut performance the following night.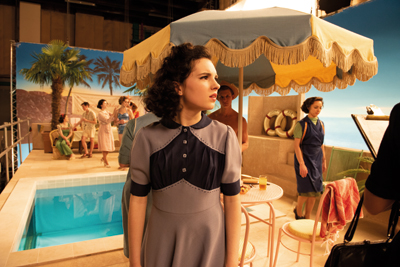 After being unable to get through to her children on the phone and worrying about whether her voice will fail her, Judy cannot sleep.

On the big night, Judy is nowhere to be seen at the Talk of the Town. Rosalyn rushes to Judy's hotel and bursts in to find a sleep-deprived, tranquillized Judy, too nervous to sing and pleading with Rosalyn to cancel the show. Rosalyn manages to put Judy in a cocktail dress and get her to the nightclub with moments to spare.

As Judy stumbles onto the stage, the welcoming applause of the audience electrifies her - the stage is her home, her fans her enduring love. She delivers a barnstorming performance.

After the show, Judy recovers in her dressing room; she is totally drained and her voice hoarse. Already she is fearful that she will not make it to the end of the run.

Back at the hotel she again struggles to sleep. Her mind wanders back to her Studio days when she was given pills to help her sleep, pills to help her stay awake and pills to help her lose weight. She remembers a pool party on her 16th birthday - or rather the date deemed most convenient by the Studio for a birthday celebration in her busy schedule - where she is banned from eating her own birthday cake, and where she rebels by jumping into the pool in full costume.

Judy's performances at the Talk of the Town continue to great acclaim, but each night she is left feeling a little more drained and, without her children, a little more alone. One night, after the show, she finds two of her most avid fans, Stan and Dan, waiting at the stage door for her autograph. They are astonished when Judy suggests they have dinner together and they end up taking her home for a (badly cooked) omelette.

Judy learns of the difficulties the two gay men have had maintaining their relationship in the face of legal persecution – Judy's music has provided them with solace throughout their suffering. She is deeply moved.

Judy returns to her hotel to pass another sleepless night. She is jolted out of bed by a hammering at the door and the sudden appearance of Mickey Deans who sweeps her up in his arms. Judy is thrilled – they go shopping, she introduces him to the band - he makes her feel young again.

Her happiness comes to an end with a TV interview in which the interviewer asks about the impact her career has had on her children. Judy feels guilty and drinks heavily after the interview. She is unfit to perform that night but she insists on going on – inevitably she is heckled and booed off the stage.

In her pain, Judy remembers the aftermath of her act of rebellion at her 16th birthday party. Louis B. Mayer confronts her and reminds her that he could take away her fame and fortune as easily as he gave it to her. Frightened, she says she will never let him down again.

Returning to 1968, the day after being booed off the stage, Judy apologises to Delfont. He insists that she see his doctor, who advises her that her health is fragile and that she should be at home, relaxing with her children.

Mickey succeeds in snapping her out of her melancholy mood by announcing that he has negotiated a deal with a chain of cinemas that will enable her to retire from singing and buy a house back in LA – she'll be able to spend all her time with her kids.

Judy is elated – she can't imagine life without Mickey by her side and she proposes. Caught up in her enthusiasm, he accepts.

Now happily married, and with Mickey in the US to close the deal with the cinemas, Judy returns to the stage and continues her run at the Talk of the Town. All is sweetness and light until one night Sid flies into town to tell her in person that although the kids love her, when she comes home, they want to carry on living with him. Judy is devastated and refuses to believe him. She storms back to the hotel where she finds Mickey returned from the US. Her delight turns to desperation and anger when she learns that the cinema deal has fallen through. She won't be able to retire, she won't be able to go home.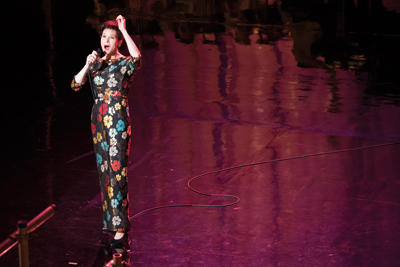 More alone than ever, Judy drinks heavily before going on stage – she forgets her songs, her voice is cracked, and under a torrent of boos she stumbles and falls. Fleeing the theatre, she makes a call to Lorna to ask if she and Joey really do want to stay with Sid. When Lorna confirms that they do, Judy hides her devastation and comforts her daughter, saying that it's fine for them to want to stay with their father.

After the previous night's debacle, Rosalyn comes to Judy's hotel to inform her that Delfont has cancelled the rest of the shows. She invites Judy to a farewell drink with Burt.

Over cake and champagne, Judy counts her blessings, including the true love she feels from her fans. She asks Rosalyn if she can come back with her to the Talk of the Town, just to say goodbye.

Standing in the wings, Judy recalls the moment in 1939 when she decided to put the adulation of her fans before everything else. After all these years, Judy is still unable to resist the audience. She asks permission to take to the stage for one last time. Although her performance is triumphant, her voice finally falters as she draws to the end of Over the Rainbow. But her audience does not fail her and - led by Stan and Dan - they stand and sing the song back to her.


Judy
Release Date: October 17th, 2019


About The Film
Judy Garland: The talk of London town

By 1969, Judy Garland had graced stage and screen in a career lasting over forty years, winning hearts around the world with her wit, warmth and incredible vocal ability.

"I'm one of millions and millions through the generations who fell in love with her" says Renée Zellweger of her character in the film Judy.

"She's beloved and internationally revered as arguably the greatest entertainer who has ever lived."

Yet despite this, 1969 saw a very different Garland to the child star of the 1930s and the Hollywood celebrity of the 1940s and 1950s. Hard living had made her unreliable and, as the work dried up, she had fallen into debt and lost her home.

In an attempt to earn money to provide for her young children, Judy accepted a lucrative job singing for a five-week season in London at The Talk of the Town, Bernard Delfont's fashionable dinner and cabaret club.

London was a last resort for Judy in many ways, says screenwriter Tom Edge: "London was one of the last places that still had fond memories of Judy that were relatively unclouded. For Judy it was both a rare lifeline and an opportunity to stare down her critics and prove to herself and others that she still had what it took."

Rosalyn Wilder, employed by The Talk of the Town to look after Judy during her stay, remembered the huge change that had swept across London in the previous decade, making it a cultural mecca: "The food choices hadn't been there, the entertainment choices hadn't been there, the clothes choices hadn't been there; then all of a sudden it was all there, everything. People had money, people wanted to be entertained, people wanted to be out and doing things and to be seen."

It was a period that playwright Peter Quilter explored in his successful stage play, 'End of the Rainbow', which the film's producer, David Livingstone, saw and was inspired to develop into a deeper exploration of the character of this global icon.

After acquiring the rights to Quilter's play, Livingstone drafted in the award-winning writer Tom Edge to translate it to the big screen: "David asked me to take a look at the play, as he felt that there was a great story to be told about Garland's time in London. I didn't know much about her – if anything I carried with me the cliché of Garland. But as I began watching her TV interviews from the late 1960s, I quickly saw that this was someone who was really warm, witty, sharp and self-aware – someone who knew what the clichéd view of her was and who was prepared to play with that. Writing that character, trying to find my own version of Garland, felt like a great challenge."

Edge widened the scope of the story to include glimpses of Judy's past, helping the audience to better understand the present-day Judy they see on screen. But he was also determined not to make Judy feel like a victim of her past – she was a survivor and she never gave up - it was this quality that so inspired her legions of fans and that Edge wished to celebrate at the end of his screenplay.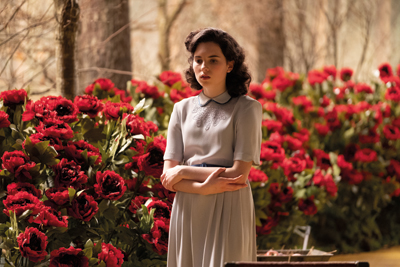 "David had been talking to me about the film for some years" says Cameron McCracken, one of the Executive Producers of the film and Managing Director of Pathe, the film's principal financier and distributor, "but I was hesitant because of the perception of Judy as a tragic figure. What changed my mind was the script that David developed with Tom. It did not shy away from the tragedy in Judy's life, but it managed to celebrate her genius and her indomitable spirit – she was revealed as an inspirational rather than a tragic figure. And the film's ending was wonderfully uplifting!" That strong reaction to the material was shared by BBC Films and Ingenious Media, both of whom came on board early on to support the production.

For the award-winning director, Rupert Goold, "One of the things that really drew me to the script was that it was very specifically about two moments in Judy's career: the beginning and the end, and I felt there was an opportunity there to avoid the pitfalls of the linear 'then this happened next' biopic. The film could become a sort of passion play about the tragic end but ultimate apotheosis of a kind of secular saint. Both an origins story but also a final redemption."

This balance of how the past informs the present, and how performance conceals reality, fascinated Goold: "Garland is an old-fashioned Hollywood star. She is remote, as all the golden age stars are now, but I was interested in how you balance the legend with the very human and real; the mother and the myth. What felt most human was the script's exploration of Judy's need to find love and to find a home - after all 'there's no place like home'- to find normality."

Taking the story away from the usual biopic structure – a chronological sprint through the "best bits" of a person's life – and instead to focus in depth on a particular moment in time, was also a major selling point for its leading actress, Renée Zellweger: "I thought there was an opportunity to explore something that isn't often considered when you're thinking about this larger than life personality - what it was that she delivered in her work and what it cost her. This was a period in her life when she was working because she needed to work, but physically needed to rest. Her voice, the thing that gives her value and self-worth, is also the thing that she's destroying in order to be able to take care of her children."

The film looks at why Judy's performances took so much out of her. "Most people put on a veneer when they're in front of a camera or an audience," says Zellweger, "I think with Judy, you got the real person."

"I think she turned herself inside out and wore every single feeling, experience, relationship and dream on the outside of her skin," adds Jessie Buckley, playing Rosalyn Wilder.

Rufus Sewell, playing Sid Luft, agrees. "She can take any song and just invest it with so much of her own personal connection and experience, a glimmer of something so much bigger; it makes the song feel like the tip of an iceberg.

Her ability to survive a lifetime of exhausting performance was also something Edge wanted to celebrate in his script: "I realised that the Garland who I had carried around in my head was one-dimensional, and that actually this was a woman who contained volumes."

Capturing those nuances in character and the spirit of fun that Judy never lost was vital for Rupert Goold, too: "I was interested in trying to reconnect with the sexy, witty, dangerous, emotionally available side of her."

Rosalyn's Story

Focusing on such a specific period of the Judy Garland story required a knowledge and level of insight that David Livingstone and Tom Edge could not find in any of the numerous biographies of Garland.

Luckily, they had access to an eyewitness – and not just any eyewitness.

Rosalyn Wilder, who looked after Judy on behalf of Bernard Delfont during her time in London, was able to provide an account of her time with Garland and at The Talk of the Town. After tracking her down via a Judy Garland fanzine interview, her guidance as a consultant on the film would prove indispensable.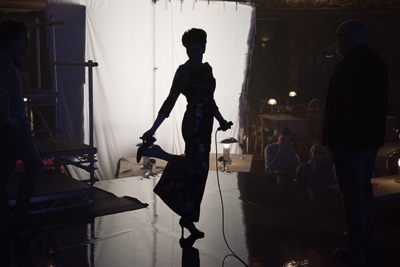 "Rosalyn was the unlocking of everything about this story; the whole film really changed because of her," explains Livingstone. "She's a terrific woman – funny, unsparing, with a huge amount of insight into the world of 1960s London dinner clubs and into what Garland was like in person."

"My first impressions of Judy Garland were that she was extremely tiny, very fragile, and rather quiet and that somehow one wanted to protect her. She wanted to be able to talk to you and to trust you," explains Rosalyn Wilder. "People are either stars or they're not. People either walk in to a room and they're important and you know they're the centre of attention, or they're not. Judy Garland was."

However, although the concerts started well, "it was a difficult few weeks" as Rosalyn tried to manage Judy's notorious time-keeping.

"Rosalyn and Judy have one of the most interesting relationships in the film" comments Rupert Goold. "You have a very normal working girl, sceptical about the rubbish that attaches to artists and celebrities, encountering an old-fashioned diva."

Jessie Buckley, who was drafted in to play the role of Wilder in the film, comments : "I think they struck up a friendship because there's a point when the masks drop for both of them and they see that each is just trying to get on with their life, the way they want to live it, without having to play to something or someone else. Rosalyn's professionalism is something that overrides her personal feelings, yet Judy manages to crack her. They definitely form a friendship of sorts."

Becoming Judy

Renée Zellweger's interest was immediately piqued when she was tapped to play the role of Judy; having been a lifelong fan, it was an opportunity and a challenge she couldn't pass up.

For Livingstone and Goold, Zellweger was the obvious choice to play the part of Judy.

"There was no one else who had the ability to sing, act and be comedic in that way. And by good fortune, Renée was the same age as Judy at the time she gave these London shows," explains Livingstone.

"We needed somebody who has a bit of the comedienne about them, because Judy was hilarious and known for it," adds Goold. "I think because Renée has done a lot of hugely high-profile comedies, people may forget about films like Cold Mountain, for which she won an Oscar, and some of the other dramatic films she's made. She has something that, despite the fact that she is extraordinarily beautiful and talented, reaches out and connects to real people at some level."

Zellweger had her own motivations to tell this story: "As a creative person, there's nothing that's more exciting than to be taken out of your comfort zone. I also wanted to look at those in-between moments that seem to get left out when you're telling the story of a person you think you know."

With Renée on board, the next step was to capture the look of Judy Garland.

David Livingstone explains: "When Renée took on the role, she wanted to make sure it had honesty, integrity and authenticity, so it didn't look like a caricature."

A year before the official rehearsal process began, Renée started training with a vocal coach in the U.S, before finally rehearsing for 4 months with the film's musical director, Matt Dunkley.

"What appealed to me about this film project was that it's such a unique opportunity to revisit these classic songs and the wonderful American song book, with some really wonderful arrangements," says Dunkley.

Despite having previous singing experience in such films as Chicago, training to become Judy Garland was a huge step into the unknown for Zellweger. Immersion in all things Garland was the key. Zellweger adds: "I had many moments in the car when for that whole year Judy was riding shotgun. I listened to her music and her speaking, I researched the stories – the whole thing."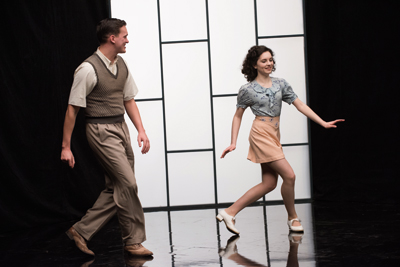 Encapsulating such a singular figure wasn't just down to the singing – the distinctive accent, tone of voice and movements during the on-stage performance, all had to be mastered. Dunkley always had confidence in Zellweger's ability on that front: "She's an actress who can sing rather than a singer who can act. So, I always knew that the acting side of it was going to be fantastic. She trained with a speaking voice coach to get the sound of Judy's voice and her pronunciation and she worked with a choreographer to get her mannerisms. Judy was quite twitchy in her body movements and Renée's capturing of that was amazing."

Rupert Goold was equally impressed by Zellweger's physical transformation: "One of my favourite parts of her performance is how she holds her shoulders. Judy had this curvature of the spine and it made her look much older and frailer than she really was in the later part of her life. On the first day I thought 'Oh wow, THIS is a proper actor, this is somebody who is playing a role, not just putting on an outfit'."

For Renée Zellweger, the physical transformation that she was able to make manifest relied just as much on the abilities of hair and makeup designer Jeremy Woodhead, and on costume designer Jany Temime.

Jeremy Woodhead relished the challenge, made all the more pleasant by his subject: "Working closely with actors as we do, we usually get a good relationship fairly quickly but it was instant with Renée. I fell in love with her; she's so easy going but so professional. Her humour is there; her love of life, her energy and her excitement about all things is tangible, and very similar to what Garland seemed to have."

Research into Judy's appearance at the time was vital. "The good thing about Garland is that she is very well documented; her looks are very well photographed," continues Woodhead, "It's a matter of collating all the research and working out what hairstyles and what makeup would transfer well onto Renée, discarding some and pushing others to compensate for the fact that their face shapes are quite different. We then honed the different hairstyles that Judy Garland had at that time and decided which ones would work best on Renée."

Zellweger was very impressed with Woodhead's constant updates to Judy's hairstyles as the movie progressed: "Someone who makes extraordinary wigs in LA did this beautiful piece and Jeremy played with it every day and chopped it up with fearless abandon."

Of equal importance was making sure that the costumes felt as authentic as possible to that period of Judy's life.

"All those costumes are entirely down to Jany Temime, and all are influenced by what Judy Garland wore at certain points, whilst also informing the progression of her character," says David Livingstone.

"Jany is fantastic because she gets an idea and she's uncompromising; she won't settle for anything less than extraordinary," says Zellweger. "These costumes were on another level and to be able to pull out one after the next and with such immaculate construction was amazing. She also fitted and built the dresses around Judy's posture which is a little bit different to mine, the way she carried herself and so if I stand like I stand, the dresses don't fit."

"I asked to do the film because I was a fan, a superfan of Judy Garland," says Temime. "We also had the chance to recreate the very beautiful looks of 1968 London and iconic 1930s Hollywood. That was a box of dreams and I styled all of the costumes in 1938 in that spirit; like a Hollywood film in the biggest period of Hollywood."

JUDY was not Temime's first time working with Zellweger: "I worked with Renée a long time ago on Bridget Jones and we kept in contact. She is such an incredible actress and she does Judy incredibly well. The first shot we had of her singing in her screen test, I was almost crying."

The onstage and offstage looks for Garland were distinctly different, comments Temime: "The way she is in her stage costume was inspired by what Judy Garland herself wore; shiny, gold, expensive. She wears a show costume because she is a woman who can give a show. Then for Judy in real life, I thought to dress her as if with leftovers from the films she did because I think lots of actresses were taking home what they wore in film. Renée is actually wearing my mum's Chanel bag and Hermes scarf! Even in normal life she looked ready for any paparazzi. But when she is in the hotel on her own, everything comes down."

Temime's favourite outfit to design was the powder blue outfit for her wedding to Mickey Deans: "There is something so tender about it. I was told she designed it herself. She is marrying a man much too young for her and she is really trying too hard; what she designed for herself is light blue, full of feathers – she looked like a chicken! But it is beautiful and we made a dress inspired by that original, and Renée wears it with so much panache."

Working together, Woodhead and Temime hope they've created something special for Zellweger. "We wanted to create that period feel without making it musty and fusty. Hopefully it's all quite alive," says Woodhead.

"It was such a process, getting as close as we could to creating a believable likeness without stepping over into something that felt like it was inauthentic," says Zellweger.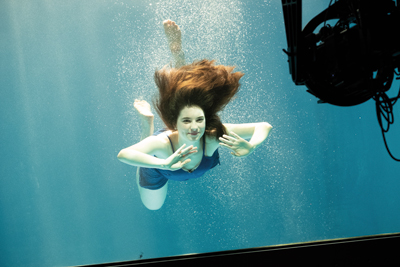 David Livingstone was stunned by the sum of the various parts that added up to Renée's total transformation.

"Renée's wearing coloured contacts, some – admittedly subtle - prosthetics, and a wig. Her body posture is based on studying Judy over many hours. She's been listening obsessively to recordings of Judy's performances to get close to her mannerisms and turns of phrase. It's an extraordinary transformation."

The other cast and crew were blown away by Renée in the role.

"It's not really till you go 'action' on the first day that you know what you're going to get. I remember my shoulders easing after the first take and going 'ok she's brilliant'" recalls Rupert Goold.

For Wilder, who remembered the real Judy as she was back then, the physical transformation was stunning: "Renée Zellweger has this unique ability to turn herself into whoever it is she's asked to be. When I saw how the make-up and the dress transformed her, I was absolutely stunned. I had never seen such a transformation in my life; it was almost impossible to believe."

"When you watch her on the monitors or on set, it's scary how much she just comes alive," adds Jessie Buckley. "There are moments when she just completely drops into it and Renée doesn't look like Renée anymore. She just looks like Judy; her physicality, her voice, her wit and her fear are just there in her eyes."

It was a somewhat discombobulating experience for Rufus Sewell, who as Sid Luft was only on set for a short period of time and hadn't had much chance to meet Zellweger before seeing her as Judy: "That was part of the excitement of reading the script, knowing it was her. When you meet her in the flesh, in the makeup and hair, it's kind of spooky. I've come to know her in character without really meeting the actress, and there is a real vulnerability, a fragility there."

Tom Edge agrees on the elements that Zellweger brings to the role: "There's a jitteriness and a fragility to her physicality, which Renée absolutely captured. She was learning to sing like Judy Garland at the end of her career, where the voice was cracked, where there were notes that were missing. Renée is able to give you those small moments where you see Garland's confusion and pain poking through."

Despite playing the leading lady, however, Zellweger only ever felt like a small part of a larger team, each working in their own way to bring Judy to life: "With Jany's work on the clothes, Brett Tyne's work with the dialect, Matt's beautiful arrangements and Rupert's direction, it all came together and was something that felt true."

"Renée's incredibly generous and curious. There's no big diva sweep, she's one of the ensemble who wants to muscle things out and create something together," says Buckley.

"Renée is kind to her bones" adds Tom Edge. "Even in the early hours of the longest night shoots, she'd be the person walking round saying to supporting actors 'How are you doing?' I think the whole crew went the extra mile time and again, and they did it for her because of how hard she worked, and how kind and generous she was through that process."

Casting the film

With 1960s Judy cast, the next major step for the filmmakers was finding a young actress who could embody Judy as a child at the time of her breakout role in The Wizard of Oz.

"If I'm really honest, I was probably more concerned about finding a young Judy than how Renée would be," says Rupert Goold. "Weirdly, the young Judy is better known than the old Judy because everybody's seen The Wizard of Oz; they all know what she is meant to look like. So there's a physical thing you've got to get right, and you've got to get the speaking voice right too. I saw this tape, this girl with a really strong Liverpool accent, very sweet, very self-conscious almost, and the moment her mum started recording her on her phone, she just had this incredible old-fashioned acting quality and I couldn't believe it."

That girl was 15 year old Darci Shaw: "When I was offered the role, I was just overcome. Everyone knows her, she's a world-wide star, and she's an absolute legend and an icon to so many people. It's an absolute honour. Although I'd heard of her, I didn't know much about her background. I'm an even bigger fan now!"

Understanding how her character was treated as a child also helped Shaw understand how that fed into Judy's problems in later life and why being a good mother was of such importance to her: "She had a really tough childhood – she didn't really have time to be a child. I think that constant disappointment and being vulnerable wasn't helped by the people around her – it was significant in who she became as she got older."

Shaw's level of emotional maturity impressed Rupert Goold, too: "Often you're worried about a young performer, but she was just incredible; so real and so honest. I remember that scene with Louis B Mayer, I was at the monitor listening to the performance and all I would hear was the beating of her heart. I have a real hunch about her - I think she's got something really magical. I think we'll hear a lot more from her."


Alongside Zellweger, Jessie Buckley played Rosalyn Wilder.

Hailing from a musical theatre background, Judy Garland figured large in Buckley's life as a child: "The first film I saw was Meet Me in St Louis – it's been like a Christmas special in the Buckley household since then. When I moved to London, I was doing lots of singing and musicals. I hadn't trained and I would just watch clips of Judy singing with that raw vulnerability, giving of every ounce of herself."

Having the real Rosalyn on hand to discuss the character was an obvious benefit to Buckley: "It was a real gift. The first time we met up for a cup of tea I just wanted to dig into as much of her experience and look for little nuances. She has the most immaculate nails in the world so I immediately went out and bought some nail varnish!"

"We sat in a cafe one Saturday morning and just chatted, and looked at each other," says Rosalyn Wilder. "I suppose what I really wanted to do was give her an idea of the period that it was all set in, because London and entertainment was very different then."

"It's been interesting talking to her too about her relationship with Judy, and her regret that she was helpless in a certain way to help Judy because of professional etiquette," adds Buckley.

Wilder approved of her on-screen counterpart: "I saw her and went 'Oh my goodness, there I am.' Fortunately Jessie is just amazing. She's just extraordinary, she's marvellous and I'm absolutely thrilled to pieces that she's doing it."

Zellweger was also pleased to be sharing the screen with Buckley so often: "We had a lot of fun. I always hate to admit that because it sounds like you weren't working, but we had a lot of fun! She's fantastic and so talented too."

"Jessie and Renée were a wonderful pair to lead the set. They really got on like a house on fire," adds Rupert Goold. "Jessie is so emotionally resonant and she's one of those actresses that you know will be so interesting to watch mature because she's already great."

Another foil to Zellweger's Garland was her fifth and final husband, Mickey Deans, played by American actor Finn Wittrock: "I think that Judy needed Mickey at that time in her life. I think she needed a certain influx of energy and I think he brought a youthful joie de vivre, a kind of masculine energy that she was craving."

"Mickey Deans was a complex piece of casting because on the one hand he has some of the elements you might associate with a villain, but he also brings something joyful to her," explains Rupert Goold. "At some level he's the Toto of the story. He's Judy's puppy-ish companion!".

"He's just got a charisma and sex appeal that you can see sizzling and bouncing off Renée. You warm to him and are nervous of him at the same time," says David Livingstone.

Zellweger responded to Wittrock's presence, too: "He's just so charming and has charisma that you can see coming a mile away. There was so much ambiguity about the nature of Judy's relationship with Mickey and so many people's contradictory accounts of what that relationship was like. But you can sense what Mickey meant to Judy in Finn's portrayal of the man and I think that's a testament to his skill."

Finn Wittrock feels there was a real love and need for stability at the heart of Mickey and Judy's relationship: "He loves how iconic she is and he is attracted to the star quality, but there's also something very genuine in his attraction to her - he wants to take care of someone."

"I think Renée is just pure energy; I like the kind of ebullient joy she brings to set," says Wittrock. "You see some footage of Judy and it's the same kind of bubbly energy. There's some source of light inside her that's always on and I think I connected to that."

Playing Judy's ex-husband and father to her two young children, Lorna and Joey, was Rufus Sewell: "I haven't responded to a script like that in a long, long time; my personal reaction to it was quite emotional. I saw the movie as I was reading it and I jumped at the chance to be in it. What Sid cares about is the children, and for all of her magic, warmth and kindness, and everything that was amazing about her, Judy was not a reliable mother".

"What I love about Rufus is that he always brings something very electric and kind of dark but he's got something very romantic, too," says Rupert Goold. "I really wanted an actor who you believe in; however seemingly hostile he may be to Judy, you believe in their relationship. I wanted everyone to feel that for all the flaws and the chaos in their marriage, which was in a sense an abusive relationship on both sides, Sid was the great love of her life."

Zellweger is full of admiration for Sewell: "He played a wonderful Sid Luft. It's so clear that there was this deep connection between them that was just so beautiful; when you read people's accounts of Sid and Judy's relationship, you know it's one of those timeless things where the love never really goes away."

Two small but vital roles in the film are those of Stan and Dan played by Andy Nyman and Daniel Cerqueira, who represent Judy's global fanbase and specifically her large LGBT following. Although they are fictional characters, Judy was known to wander off by herself into West End bars and make friends with the other customers.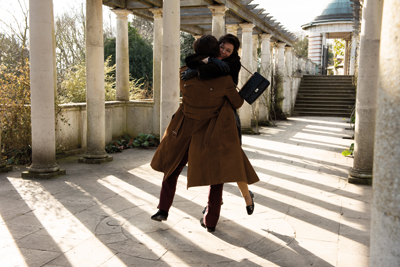 "Stan and Dan were a brilliant idea of Tom's that came out of discussion about how we flesh out Judy's experience in London, and the need to see Judy through the eyes of her audience at some level," explains Rupert Goold. "The gay community weren't allowed to lead normal lives, and there is an interesting parallel with Garland, who's trying to find a normal life for herself and her children. I spoke to academics who've investigated ideas of sexuality through the prism of Garland. For the post-Stonewall generation 'Friends of Dorothy' is a strong affirmative voice against discrimination."

"Stan and Dan are absolutely a highlight of the film; they bring humour and love and magic." adds David Livingstone. "They help us understand Judy's role as an icon whilst also embodying the love she generated from her fans."

The two final pieces of the casting puzzle were theatre impresario Bernard Delfont, and The Talk of the Town bandleader, Burt Rhodes.

Playing Delfont is Sir Michael Gambon.

"I really adore Michael. He's a very shy, quiet man but he brings this incredible stature, dignity, and a kind of love," continues Goold.

Royce Pierreson plays Burt Rhodes, and found his biggest challenge was playing someone real on whom you have very limited information: "You know these are real people and you want to portray them in the right way. Luckily, I read somewhere that a lot of the musicians he worked with called him the musician's musician. He worked best in the shadows. He stepped back and let the big star do their thing, but he knew when to step in; he knew how to control the big personalities."

Remembering her time working with Garland and Rhodes, Rosalyn Wilder can't stress enough the importance of Rhodes to someone like Judy: "When she left me, when she left the prompt corner and went on to the stage, the next prop that she looked for was always the musical director, Burt Rhodes."

The Music of Judy

Getting the music of JUDY right was of vital importance to the sense of authenticity within the film, and there were to be no half measures - to pull it off would require preparation, practice and plenty of passion from Zellweger and her vocal team.

"I've never been asked to sing several belters in a row, let alone do a live performance anywhere," explains Zellweger. "I just figured we'd start a year before and work regularly to see if there was any truth to the saying that you really can strengthen your vocal chords like any other muscle. The big thing to remember was that I wasn't doing an impersonation or trying to emulate this great icon."

We could have hired an impressionist, but I didn't want to obsess about the voice," adds Rupert Goold. "Renée is a lovely singer and a great musician, but Judy was a professional who had been on stage night after night her entire life so it's a big thing to take on. I kept saying to Renée, 'I don't want an impersonation, make it your own, I want to see Renée Zellweger in there. Somewhere in her anxiety about delivering the role is what's brilliant about her performance."

Renée's journey to Judy began in Los Angeles: "I started with a voice coach, Eric Vetro in LA; he's an old pal and I love him, so any excuse to stand next to his piano and hang out with his poodle, Belle, is a good one! Then I came over to London and I worked with Eric on Facetime and with Mark Meylan at his studio. Mark actually came to set quite a few times to make sure that I didn't damage myself, because if you could do it to your voice, I did it during this process! There was laryngitis, vocal strain, inflammation, and plain old fatigue. Throughout , I continued training with Matt Dunkley our genius maestro Musical Director."

"We weren't trying to do an impression of Judy Garland because she had a unique voice, " explains Dunkley, "Renée naturally has a higher voice; what we call a head voice whereas Judy, at this stage of her life, had a very low voice, down in the chest, so we worked with Renée to get her singing in that way. She's done a remarkable job."

Cast and crew were astounded by Renée's vocal ability, despite her limited live singing experience.

"Renée can sing! And not just sing, she really captures the spirit of Judy's voice," says Finn Wittrock.

For David Livingstone, being able to sing live without the backing of a full orchestra during filming was all the more impressive: "She's singing to the sound of a band that's playing in her ear piece. It's bold and courageous for her to do it. She's not only singing, but performing and exposing every last detail of her voice without it being submerged in a band."

For his part, working on the film allowed Dunkley the opportunity to delve into a part of his work that he hasn't often had the chance to do before: "Judy Garland's live set had these great arrangements by people like Billy May and Nelson Riddle and all these classic arrangements. As an arranger, you very rarely get a chance to revisit these types of things. It's been fascinating to recreate the charts and dig into how these were reconstructed; looking under the bonnet of these classic arrangements. Rupert and David were very keen that we did this properly, so we had a proper big band and strings and really took our time on it, to be able to create a really authentic and respectful tribute."

The choice of song was very specific in the script for each live performance, to get across a specific feeling or idea to the audience, as Tom Edge explains: "For the song 'By Myself.' we really wanted the sense that the audience is hesitant - which Garland has shown up tonight? How will this go? Does she still have that voice? That song begins small and contained, and then rises and rises and becomes more intense. That felt like a great number to track the audience's emotion."

The most powerful moment was saved for last, as Edge explains further: "'Somewhere Over the Rainbow' is the song she usually ended her sets with at London's Talk of the Town; it was a song that had followed her all of her life and a song that was iconic almost from the moment she first sang it in The Wizard of Oz.

"In that song, the moment we wanted to recreate was a true event (even if it did not take place at The Talk of the Town) when her audience sang the song back to her when her voice had failed and she was unable to go on. It was one of those fleeting moments where Garland, who had given so much to her audiences, for all of her life, really felt the audience giving something back."

The song gave Zellweger the opportunity to create something special for Judy's swansong on The Talk of the Town set – one that neither cast, crew nor any extra in attendance will ever forget.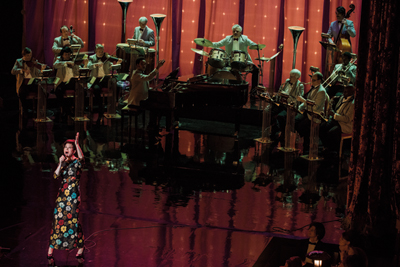 "When a singer begins a great song, you feel the audience collectively breathe in and then they release at the delivery" says Rupert Goold. "She starts and it's so gorgeous, and then her voice gives out and the audience has to sing for her, to finish the song. We were lucky on this film in that we had a really wonderful collection of crowd artists, 300-odd people dressed up to the nines in their 60's gear. Renée must have felt incredibly intimidated coming onto the stage in a big theatre to perform to them. But if you look in the background you can see people really crying, which might well have been third or fourth takes. It was because they fell in love with her."

After a year of training, fear was never an option for Renée Zellweger: "Those people I worked with took all the fear out of it. I didn't have time to think about being judged; I just had to hush the critics in my head."

Working with Rupert

With a long and distinguished career in theatre, Rupert Goold made his first foray into film direction with 2015's True Story. David Livingstone believed that the innate theatricality of the story of JUDY would appeal to Goold: "Judy is a performance piece and I knew Rupert was intrigued by the story which you can never underestimate. He's an ideas fountain, constantly firing out new thoughts even as we're filming."

Zellweger responded to Goold's methods immediately: "He comes from theatre and he knows how powerful the in-between moments can be. I think what I loved most was that he's so patient, and I don't just mean with the process but I mean in what he's collecting. He's looking for something that is not contrived and he's looking for something that isn't necessarily mapped out, but something that's authentic, something that's emotionally significant. If he's found that then he's happy, and I trust that."

The other actors had a similar appreciation of Goold's methods.

For Rufus Sewell, who was only on set for a few days, the speed at which he felt at ease was down to the atmosphere that Goold propagated on the shoot: "Rupert has an ability to create a very relaxed atmosphere; somehow as the day or the evening progresses you don't feel the pressure mounting. There is a lightness. What seems to be possible is a relaxation, and an ability to play with the material."

The same feeling was true among the creative team, too. His collaborative approach was what appealed to Tom Edge: "Rupert is a terrific director and lovely human being. He's a great collaborator, and I think that really tells in his working practices. He teases the best out of you with a series of very smart provocations to think about things in another way, or try things from another angle."

Recreating the World of Judy

If depicting the life and look of one of the greatest performers of all time was a challenge for Renée Zellweger and the creative team behind the film, then recreating the worlds of the 1930's and 1960's that the film inhabits was equally demanding: "It is a sad but inspirational and beautiful story, and a very colourful period to design for," says Production Designer Kave Quinn. "We have the Hollywood 1930's look, with the movie colours of that period (Technicolor, Kodachrome); and then you have the 1960's and more modern film stock.

The team chose Pinewood Studios as the ideal location for recreating the MGM Studio.

"We decided that we were going to do it inside, and just keep everything about her life as a movie star totally artificial," says Quinn.

"Pinewood seemed appropriate not least because of its heritage, explains Livingstone:

"There is an unfailing magic about going into a huge empty sound stage and a few weeks later you come back and you're in a forest they've created. It's just amazing." continues Rupert Goold.

The nostalgia imbued in the set had the same effect on Rufus Sewell, too: "The first time I met Renée was at Pinewood and as I walked through the Wizard of Oz set on the way to meet her; I walked through my childhood.

For 1960s London, Kave and the Production Design team had to work to find two locations; for both the exterior and interior of The Talk of the Town nightclub. Formerly housed in London's West End at the London Hippodrome, now a casino, a suitable new venue had to be sought.

Luckily for them, they had someone with inside theatre knowledge in the form of director Rupert Goold.

"Rupert has an extensive knowledge of theatres, and thought that the Noel Coward Theatre on St Martin's Lane would probably be best, because it's quiet compared to Charing Cross Road where the Hippodrome actually is," says Quinn. "The sign is the thing that everybody knew about The Talk of the Town, so we shot the sign as part of the build and then they extended it in post-production and put it on the building."

For the inside, Quinn needed an intact interior space with the right level of period detail.

"The Hackney Empire is a slightly scaled down version of the Hippodrome Theatre, so it's got a flavour of The Talk of the Town without copying it. Frank Matcham designed quite a few key theatres in London, including the Hippodrome and the Hackney Empire" explains Quinn.

The ultimate seal of approval for Quinn and the production team was from someone who remembered The Talk of the Town as it was back then - Rosalyn Wilder: "When I was talking to David in the beginning and the various people in production who were enormously kind and asked me various things, I said "I know you're going to think this is really mad, but one of the most important things was that it had a black stage. I walked on set one morning and saw a black stage and thought that's it: this is The Talk of The Town!"

David Livingstone was delighted with Quinn's work: "I defy anyone to not be seduced by the world that she has created."

For Rupert Goold, the space designed and dressed by Quinn at the Hackney Empire allowed the shots of Renée's performance to be much more expansive: "I was very keen to try to shoot these big songs in single takes or in as few takes as possible, which is very challenging for Renée but also challenging for the focus pullers, for the camera operator, and the grips. I felt the whole unit were working almost as if they were at a live gig or a theatre event."

Zellweger fed off the energy and enthusiasm that coursed through the cast and crew during the shoot: "The atmosphere on set was so celebratory. It's hard to imagine but it was as if the grips and the camera guys, all the crew and all the background artists, every one of us was there, every day, to celebrate her. Fifty years after her passing it was such a beautiful thing to be a part of; this was truly a celebration of what Judy Garland meant."

A new legacy

With so many conflicting stories of Garland out there already, the filmmakers' hope is that the film will cast a new light on an oft-misunderstood and misrepresented figure endowed with a towering talent.

"What is it about her that connects? I think that throughout her career she had a huge emotional availability, a transparency. There's no mask. There's just her," says Rupert Goold.

"She managed to triumph over so much adversity. Her sheer genius and natural ability is one in a hundred million years," adds Renée Zellweger.

I hope a lot of people have more of an understanding of who Judy was as a person, and they have an understanding what she went through," says Darci Shaw.

For Jessie Buckley, the musical legacy of Judy is what the film aims to celebrate: "She turned herself inside out in order to give as human a performance as possible. When she sings, she wants to move people and give people hope. That's what audiences came for – to find hope in life. When somebody can do that as humanely as Judy did, that's magic."

2019 marks the 50th anniversary of Judy Garland's death and the 80th anniversary of the release of The Wizard of Oz, the film that turned her into a star overnight. But the story of Judy's life still feels relevant, all the more so in the #metoo era where Judy stands as a symbol of defiance.

For screenwriter Tom Edge, he hopes that the film shows a different side to Judy Garland that people might not know about: "You can never make the claim that your picture of her is definitive. All you can really do is get a sense of her, and try to find a narrative that conveys your truth to the audience. The portrait of Garland that the film offers is a sincere attempt to capture the essence of her, her warmth, her generosity, and her spirit. I hope we do justice to her."

Judy
Release Date: October 17th, 2019