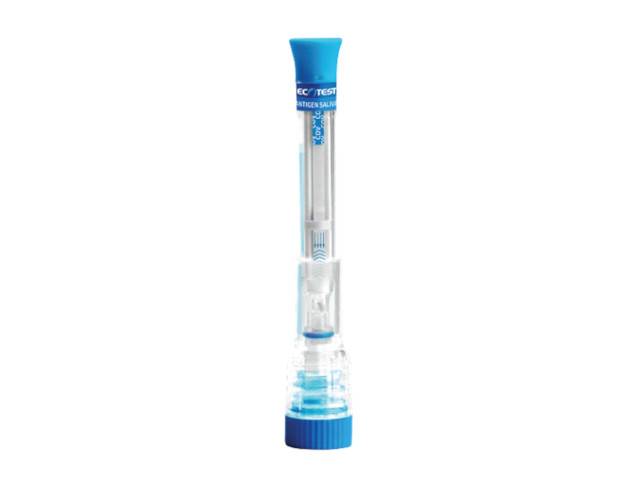 Most common 'Rapid Antigen Test' myths debunked: They do not damage your brain

According to Scott Huntsman, we've seen a lot of wild COVID stories circulating around the internet over the past 18 months and many of them are frightening.

"This is one of the main reasons I decided to outline what's true and what's fake news," Huntsman said.

"This way people can read up on the facts and be assured that they can undertake a rapid antigen test without fear of it damaging their health. Using the tests regularly is the only way we are going to get back to some type of normality without putting our loved ones at risk, because the tests can detect COVID even before symptoms start to appear."

Scott Huntsman is the CEO of ALL CAST PPE. It is distributing COVID-19 Antigen Rapid Test Pens across the country. The Australian firm also manufactures high-quality Australian Level 3 masks for consumers and businesses including the health and medical sector, as well as a range of other devices and products.

Can the test kill my sense of smell?

"This one is hilarious. The COVID nasal test applicator that is inserted into the nose to collect material should briefly reach the air-filled cavity at the top of the respiratory tract. While it is uncomfortable, many across the medical fraternity confirm it won't cause any harm to the nasal cavity or sensory nerves, and nor can it lead to the loss of sense of smell," Huntsman said.

Can the nose swab hurt my brain?

"This is a doozy. There are images circulating widely online on social media sites of a diagram showing a COVID nose swab breaking the 'blood-brain barrier' and damaging the brain," Huntsman said.

"The original story actually came from a case study where a woman who already had a skull defect performed a test on herself. She had a condition that meant part of her brain had dropped down through a skull defect into her nasal cavity, which was then pushed further out by pressure in her skull.

"She nudged this, and that is where the fluid came from. In order for a regular person to experience this, the swab would have to drill through hard bone as well as several layers of tough tissue and blood vessels.

"Facebook has already flagged these claims as 'false' and leading neurosurgeons have dismissed them completely but it didn't stop thousands of people sharing the story from Romania to the United States."

Are testing kits really contaminated with COVID?

"I laughed when I saw this one. In July a post emerged on Facebook claiming that a batch of testing kits had been contaminated with the virus, infecting their users," Huntsman added.

"This tugged at many people's fears, spreading the claims like wildfire across the internet. The actual article the post referred to was a Washington Post article detailing how lazy lab practices at the US Centers for Disease Control and Prevention (CDC) had spoiled tests early on in the pandemic.

"They had allowed what appeared to be tiny fragments of their lab-made synthetic covid material to get into the kits and trigger positive results even in negative samples. The article was thorough but did not say whether this posed a danger to the public, leading to widespread fears. The actual report from the US Department of Health and Human Services that it cites contains the line 'The contamination did not spread the virus to people, but it made test results uninterpretable'. Politifact, AAP Factcheck and Reuters have also fact-checked the claims of danger to the public and found them to be false.

"I've also seen posts that suggest every kit contains COVID and that's how the analysis process works. This is a load of rubbish of course, but sadly a lot of people believe this stuff."

Is the government or Bill Gates trying to track me?

"In a strange year of even stranger news, many found the suggestion that the government might be using this pandemic as an excuse to track us all might not be so crazy, and why wouldn't one of the world's biggest tech giants be in on it," Huntsman said.

"There is no evidence at all to suggest this is true but the numbers of those taken in by the conspiracy may be huge: a poll of around 1600 Americans found that 28 percent of them believed it.

"As one of the leading distributors of the rapid antigen tests, I can safely say that the tests do not impart tiny microscopic particles into your nasal cavity that communicate remotely with a central computer somewhere – but it would make for a good book. The tests we distribute are included on the Australian Register of Therapeutic Goods."

About ALL CAST PPE

ALL CAST PPE is the distributor for the world's first 'no-spit' saliva antigen rapid test. The Rapid Response COVID-19 Antigen Rapid Test Pen is an in vitro immunoassay used for the direct and qualitative detection of SARS-CoV-2 viral antigens from saliva samples. ALL CAST PPE distributes these test kits nationally. In addition, ALL CAST PPE offers the highest speed manufacturing of Level 3 surgical tie back and Ear Loop masks, with the capacity to increase production to over 2.5 billion Ear Loop masks a year. ALL CAST PPE's premier product is its Ear Loop mask, which are sold in packs of 50. These masks feature a safe and reliable three-layer structure, with the central filter layer comprising of non-woven electrostatically charged melt-blown material.