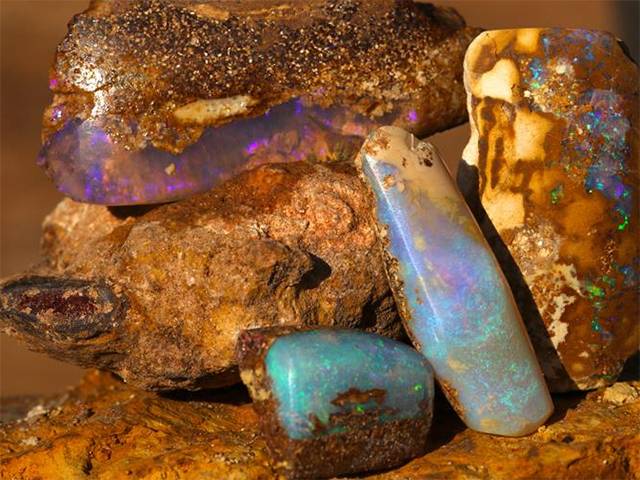 Australia's most extreme miners – the Outback Opal Hunters have returned for a brutal 9th season, to face off against the harshest continent on earth seeking the rainbow gem; where a single piece of opal can be worth millions. The brand new season returns to Discovery on Thursday 22nd September at 8.30pm AEST.
Outback Opal Hunters is one of Discovery Australia's most successful, and highest rating local productions. It's a hugely popular series that airs in over 100 countries worldwide, has had record-breaking Opal finds and was Foxtel's #3 Factual program** in 2021.
Last season drove miners to the very brink. New teams rose and fell in the opal fields. Ambitious targets were torn to shreds as the indomitable outback took its toll on man, woman, and machine. The opal proved insidiously difficult to find, and dreams lay desolate in the dust.
This season, the next generation of young miners will need to prove their mettle alongside the grizzled veterans, facing the reality of working in this harsh and unforgiving opal world.
The Bushmen (NSW) have new members, new machinery and a ton of explosives to tackle the toughest mine they've ever faced.
The Blacklighters (SA) back their teenage family to bolster the ranks and bring in an opal haul, and the Cheals (NSW), with over half the team under 25, hunt for a million dollar find, working a dangerous pillar holding up the entire mine.
Brand new millennial team the Digi Diggers (QLD), bring green credentials and cryptocurrency to the mining world.
Inspired by the world-famous million-dollar Angel of Yowah Opal, Sofia and Isaac, the Opal Whisperers (QLD) mine underground together for the first time.
Devastating floods force the Mooka Boys (SA) to return to Leif's late father's mine, untouched for three years, and Angel from the Misfits (SA), channeling the legend of Australia's first female opal miner Minnie Barrington, teams up with boxing powerhouse Izzy for an all-female team.
This season a new generation holds the fate of the opal in their hands.
Outback Opal Hunters is produced by Prospero Productions for Discovery.
Outback Opal Hunters (Season 9) premieres Thursday, 22nd September at 8.30pm AEST on Discovery.