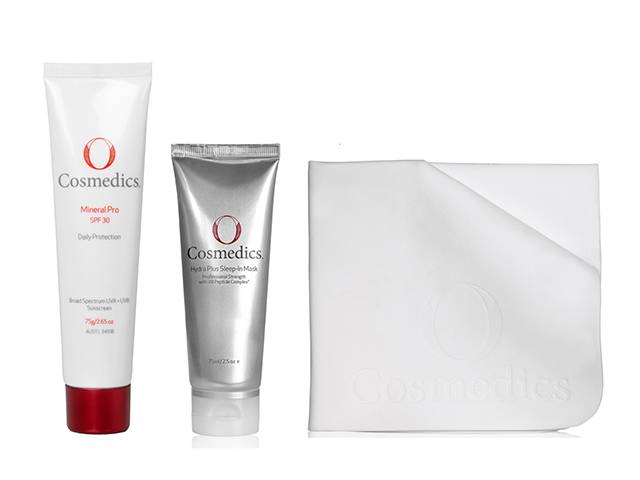 OCosmedics Hydra Plus Sleep-In Mask
Enhanced with V8 Peptide Complex, brings the perfect hydration facial while you sleep! Enhanced with V8 Peptide Complex® (topical muscle relaxant) for ultimate anti-aging support, Betaine and Liponic EG-1 the mask attracts, locks in and maintains skin hydration, helping you to sleep and reap!
Simply, apply on clean and dry skin. Massage well and allow to absorb before going to bed. Wash off in the morning, using 1-3 times a week.
RRP: $67.00
OCosmedics Mineral Pro SPF 30+
Sheer lightweight lotion contains natural mineral Zinc Oxide to provide broad spectrum UVA/UVB protection. Suitable for daily use on all skin types.
RRP: $52.00
Washable and reusable this shammy is an ideal alternative to ineffective cotton wool pads and harsh face washers. Its soft and silky texture allows for gentle cleansing action. It can be used to thoroughly remove cleansers face masks and makeup.
RRP: $22.00
O Cosmedics is available at www.ocosmedics.com.au