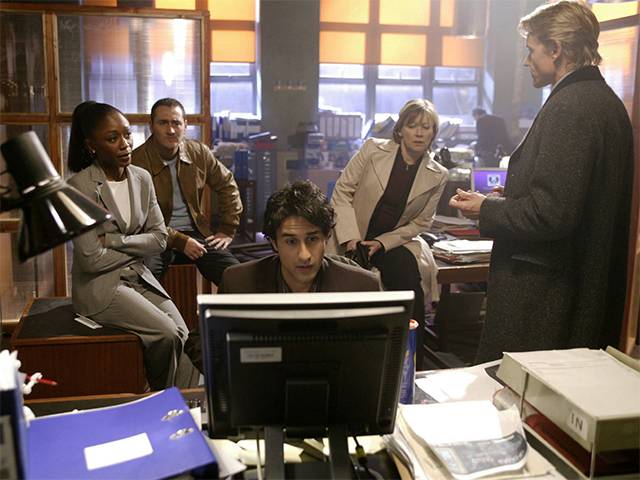 From the makers of The Bill, Murder Investigation Team reveals the gritty reality of police work, where success is part grueling procedure and
part gut instinct.

A number of gruesome murders are uncovered through the eyes of the Murder Investigation Team, part of the Metropolitan Police's elite Special Crimes Unit. Delivering challenging and satisfying stories every episode, the complex relationships between the three main characters, DS Rosie MacManus (Lindsey Coulson, EastEnders), DS Eva Sharpe (Diane Parish, EastEnders) and DI Trevor Hands (Michael McKell, Doctors) are tested as they deal with the stresses and strains of working in this high stakes environment.
As each case presents fresh problems for the team, the investigators must use all the resources at their disposal – the latest forensic techniques, victimology, criminal psychology and their own sharp wits – to deliver on their duty to the public and bring those responsible to justice.

MURDER INVESTIGATION TEAM – SERIES 1 is available to binge now on Acorn TV.
MURDER INVESTIGATION TEAM – SERIES 2 out 25 October