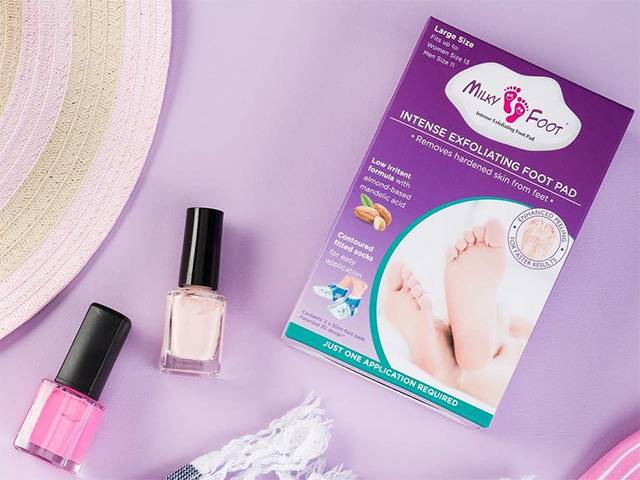 Milky Foot is a fresh take on an at-home pedicure treatment that will leave your feet looking and feeling rejuvenated. No effort required, the easy-to-use foot mask removes that not-so-sexy hardened skin through its intense peeling action, leaving your feet feeling lusciously soft and smooth.
Milky Foot Exfoliating Foot Treatment
RRP: $29.95 - $32.95

Milky Foot comes in 3 sizes (Regular, Large and XL), so you, your friends and family (and even the men in your life) can have milky soft feet ready for the festive season!
Available online at biorevive.com/, and in-store at Chemist Warehouse, Priceline and other leading pharmacies, Milky Foot is the quirky Christmas gift that your foot will thank you for in approx.
7 days (once that yuck dead skin peels away), and it even fits within the Kris Kringle budget.
Review: If you spend your summer on the beach you will notice dry flakey skin and cracked heals caused by the sand tearing up your sensitive skin. The Milky Foot Exfoliating Foot Treatment is a great way to return your feet to smooth and soft looking, as it removes the dead layers of skin.