Fear of Dental Visits Leading to Vicious Cycle of Decay
One in four Australians live with tooth decay, often caused by poor diet choices. However, those who delay going to the dentist are at risk of joining the vicious cycle of decay, often requiring more intensive treatments. Tooth decay can lead to further tooth loss which can result in the need for dentures.

Dental Prosthetist, Martin Dunn OAM says, "Most Australians have been or are affected by tooth decay or tooth loss and those who do not have a regular check-up are most likely to suffer from tooth decay."

"While a staggering 42% of all children experience tooth decay and a third of adults have untreated decay, sadly, most won't visit a dentist unless they are in pain. Most issues are preventable if annual checks are in place. We need to change the culture of people being afraid to see their dental professional."

Despite considerable advancements in dental technology and techniques, fear of the dentist is all too real for 85% of Australians, resulting in almost half (45%) avoiding their annual dental check-up[3] or cancelling appointments.

Martin says, "There is definitely a fear of pain, the thought of a drill, needle or scrapping of teeth. There is also fear of the unknown; the unknown cost, the unknown problem and the unknown treatment of that problem."

With the number of adults living with fewer than 21 teeth increasing, the Australian Dental Prosthetists Association (ADPA) are warning that dental decay, if left untreated may lead to tooth loss and the need for replacement teeth, including dentures.

Missing teeth cause a lack of support to the cheeks and lips resulting in a sunken facial appearance. Full or partial dentures are often used to maintain a happy smile. However, it is essential for people who wear dentures to visit their Dental Prosthetist annually for maintenance; those who fail to do so may experience headaches, neck pain, bone loss and irritated gums.

Martin says, "We advise people to brush their teeth twice daily, floss regularly, and limit sugary food and drinks."

"Unlike what people may think, you don't have to take your dentures out at night. Caring for your dentures is easy! Using a denture brush, clean with soap and water (never use toothpaste) then place in a denture bath to soak in a cleanser such as Polident. Follow this process morning and night. Massaging your gums with a soft bristled toothbrush will stimulate blood circulation and keep them healthy."

"It is important to see your Dental Prosthetist annually for a check-up and if you experience any pain from your dentures make an appointment. A well-made denture will fit comfortably, function well and look natural. This is only the case if dentures are well maintained through annual checks. Due to technical and clinical advancements, dentures are no longer viewed as second-rate replacements for natural teeth."

During Dental Health Week (6-12 August), the Australian Dental Prosthetists Association (ADPA) is educating Australians about the importance of maintaining good oral health in every aspect of their lives and to "Watch Your Mouth" when it comes to oral hygiene by offering free denture checks.

"People can visit adpa.com.au for a list of denture clinics in their area, including those offering free denture checks Despite what people may think, there's nothing to fear. Making an appointment is a great start - we're here to help," says Martin.


Interview with Martin Dunn OAM, Dental Prosthetist, from the Australian Dental Prosthetists Association.
Question: What message would you like to spread this Dental Health Week?

Martin Dunn: We want everyone to remember to "Watch Your Mouth" as oral health isn't just about your teeth, it's about your entire mouth, which includes your gums and tongue. During Dental Health Week (6-12 August 2018), the Australian Dental Prosthetists Association are offering free denture checks throughout Dental Health Week.


Question: Why do you believe one in four Australians live with tooth decay?

Martin Dunn: Lifestyle factors such as poor nutrition, food that is acidic along with sugary foods and drinks play a large role in tooth decay.


Question: What causes tooth decay?

Martin Dunn: Put simply food and bacteria are the main causes of tooth decay and is caused when plaque, combines with sugars from the food we eat to create acids that damage and weaken tooth enamel. Although tooth decay is preventable and treatable, with 65% of Australian's not having seen a dentist within the last two years, the risk of tooth decay is very real for most Australians.


Question: Why are so many Australians fearful of the dentist?

Martin Dunn: Pain and fear of the unknown are common associations with going to the dentist. With pain it's the drill, needle or teeth scrapping and for the unknown it's the cost, the cause, the extent of the problem and how it will be fixed. Some may also feel vulnerable and feel they are being judged on what they eat, how well they brush, how often they floss and how well they maintain general oral health.


Question: Could this fear be attributed to the cost of visiting the dentist, too?

Martin Dunn: Out of pocket expenses for some can seem daunting, but the good news is there is government funding for children aged between two and 17 years under the Child Dental Benefit Scheme and for adults with a Concession or Health Care Card under the Public Dental Services Scheme. It's important to remember that seeing a dental practitioner at least once a year reduces the risk of needing future expensive and intensive treatments.


Question: What advice do you have for Australians fearful of a visit to the dentist?

Martin Dunn: It's important to find a Dental Practitioner you are comfortable with. Ask friends and family who they see or get a referral from someone you trust to help you stay on top of regular check-ups. Take time to understand what your fear is about and speak to your Dental Practitioner. If it's pain they can explain your treatment plan so you know what to expect and you will find there is rarely pain involved. For cost, ask for a consultation where a treatment plan is discussed which will assist you in budgeting for your dental treatment.


Question: How often should we be visiting the dentist?

Martin Dunn: You should see your Dental Practitioner at least once a year for a consultation, scale and clean. This can increase to a visit every six months depending on your overall oral health.


Question: How can we protect our teeth if we're at risk of decay?

Martin Dunn: 1. Brush twice a day with fluoride toothpaste
2. Clean between your teeth at least once a day with floss or an interdental brush
3. Eat a healthy balanced diet and limit your sugar intake
4. Visit your Dental Practitioner for check-ups and preventative treatments regularly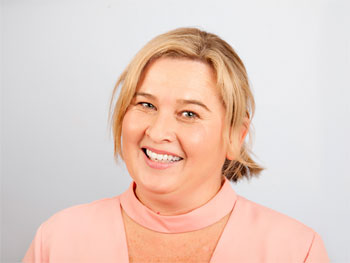 Question: Can you share the best way to clean your teeth, daily? Time, how, products, when etc.

Martin Dunn: 1. Brush for at least two minutes every morning and night.
2. Use a soft-bristled toothbrush with a small head and flexible neck to remove plaque and debris without damaging your teeth and gums.
3. Clean your teeth systematically in a circular motion, starting at the back of your mouth with the toothbrush bristle at the gum line on a 45° angle.
4. Brush your tongue by pushing the bristles onto your tongue and scraping gently forward. This reduces bacteria in your mouth and helps your breath stay fresh.
5. Don't rinse with water when you have finished brushing. Try to spit out the toothpaste and leave some toothpaste on your teeth as it's a great way to give your teeth some extra ongoing protection.
6. Floss your teeth with dental floss or a less invasive floss threader (a nylon loop through which you thread the floss) or floss pick (the floss is held taut between two prongs on a handle).

For more tips on brushing visit here or for flossing, here.

Interview by Brooke Hunter