Kara Landau Snack Options Interview
Question: Were you surprised that pistachios ranked third in 'snacks we can't stop eating"?

Kara Landau: I'm not at all surprised that pistachios are one of Australia's top three "moreish" snacks***. They're packed with great taste and nutrition that satisfies. Eating in-shell pistachios is also fun as you have to crack open the shell before consuming the kernel. Wonderful Pistachios provides two delicious flavours for wise snackers who want to jazz up their snack routine: go for Roasted & Salted or Salt & Pepper flavour for a seasoned finish that will spice up any snacking occasion.


Question: What are the health benefits of Pistachios?

Kara Landau: Pistachios are one of the lowest kilojoule nuts – a 30 gram serve of pistachios is around 49 nuts, which is more nuts per serve that any other snack nut; compare that to 23 almonds, 18 cashews or 14 walnut halves. They also have protein, fibre and other nutrients making them a nutritionally wise snack choice for Australians. Pistachios are also a smart way to snack more slowly. Academic research* suggests pistachios in particular may promote mindful eating, since you have to crack open the shells and it takes longer to eat them.

Pistachios are one of the lowest fat nuts containing about 1.7 grams of saturated fat per 30 gram serving. Almost 90 per cent of the fat in pistachios is unsaturated fat and as a plant food they do not contain cholesterol or trans fats. It's worth noting that not all fat is bad. Fats are an essential part of healthy eating so it's good for you to eat a certain amount of the 'better-for-you" fats. Pistachios are a source of these 'better-for-you" unsaturated fats. A 30 gram serving of pistachios offers a satisfying, delicious and wise snack choice and thanks to their protein and high fibre content which may help you feel fuller for longer.

Additionally, most Australian pistachio nut consumers say that eating pistachio nuts stops them from snacking on foods that are high in sugar, sodium and saturated fat (like biscuits and chips)**.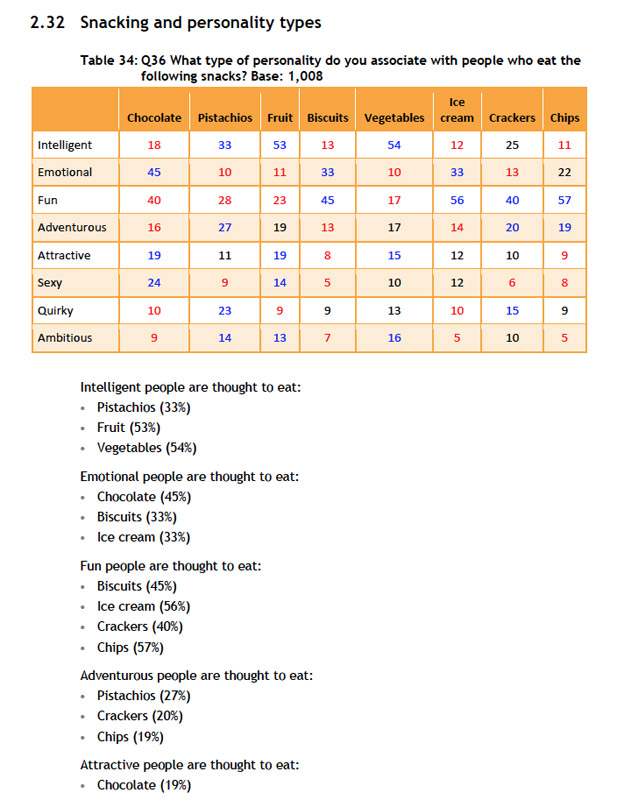 Question: Can you talk about why nuts are vital to our diets?

Kara Landau: Packed with crunch and nutrition, nuts such as Wonderful Pistachios are a smart grab-and-go snack to eat because they are transportable, filling, high in protein, fibre and minerals helping you achieve a balanced diet. Furthermore, snacking on a healthy handful of nuts regularly as part of a healthy diet has heart health benefits that could help you to live longer. Nuts are also a go-to snack as part of a daily diet plan to manage weight, increase satiety levels and are naturally cholesterol-free. Bottom line: more nuts, more benefits.


Question: Is eating too many Pistachios, an issue?

Kara Landau: It's important to be in-tune with your body and the way to do this is to listen so that it can tell you what it needs. Take hunger for example. When you're snacking, learn to know how it feels when you're comfortably full. Find ways of slowing down your snack intake, pause to savour the flavours and think about how full you really feel. Leaving leftover pistachio shells in front of you provides a visual cue about the amount you have eaten which is known as 'The Pistachio Principle."


Question: How many and how often should we consume Pistachios and other nuts?

Kara Landau: Good news for nut lovers - recent research from Harvard University and published in New England Journal of Medicine suggests that the benefits of snacking on nuts go up as the number of servings go up. To incorporate this great snack into your routine, pack 30 grams of pistachios in a portable plastic container for a convenient snack on the run. If you have a smartphone, set a reminder to pack your snacks before you leave the house in the morning. This is a really useful tool so you're prepared when hunger pangs kick in. Also, when you prepare your own snacks you are in complete control over the ingredients and portion size. Wise snacks can be part of a balanced daily diet and whether it's at home or out and about, it's helpful to plan ahead and have healthy snack choices on hand – like a healthy handful of nuts or piece of fruit.


Question: What do you love most about the Wonderful Pistachios brand?

Kara Landau: Packed with flavour, crunch and nutrition, Wonderful Pistachios is a delicious, fun and satisfying snack - perfect for every day snacking. If you're looking for a wise snack, pistachios are a go-to option and the good news is that a reduced serving of 30 nuts is about 448 kilojoules – a smart snack choice. Wonderful Pistachios also provides different flavours for wise snackers who want to jazz up their snack routine.


Question: Pistachios are associated with adventurous and intelligent people, why is this?

Kara Landau: Recent research conducted by Wonderful Pistachios*** shows a quarter (27%) of Australians associate pistachio lovers with being adventurous indicating they embrace new experiences and like to give things a crack. Additionally, 33% see pistachio eaters as being intelligent which could suggest they have smart strategies when it comes to snacking. On a trip to an unknown destination? If you're on the road with a car full of passengers pack some pistachios because they won't spoil like other snacks and cracking open the shells is a fun way to keep everyone entertained. Looking for a smart snack to reach for when visiting new places? Packing pistachios when travelling or on sightseeing trips means you don't have to resort to unhealthy options that can lead to unwanted weight gain. Pistachios are also a great way to avoid expensive, indulgent snack options on short-haul flights that don't provide a complimentary snack on board.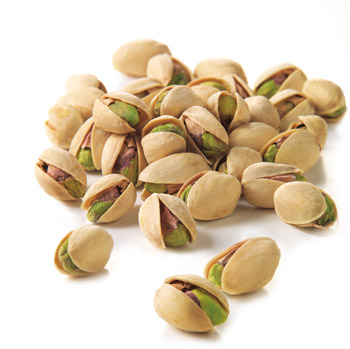 Question: What are your top five snacks that we should look at adding to our diet?

Kara Landau: 1) Hummus with veggies - both high fibre options, and with the veggies packed with water weight, you will feel super full after its consumption.

2) Nut butter on apple slices - the healthy fats in the nut butter together with the fibre inside apple skins that are known to help with satiety will keep blood sugar levels stable and provide a wonderful flavour burst on your taste buds!

3) Greek yoghurt with crushed nuts and fresh fruit - high protein greek yoghurt together with nuts and fruit for an additional vitamin and mineral hit will leave you energised and ready to go!

4) Egg muffins - sauté some of your preferred vegetables, place in a muffin tray, cover with scrambled eggs, and bake for 12-15 minutes, and you have an on the go high protein delicious muffin to enjoy at any time of the day.

5) Pistachios - Go for smart snack choices that help you eat slower as part of a healthy diet. Consider snacks that make you work harder to consume them as they can help you eat less and more mindfully; leaving leftover pistachio shells in front of you provides a visual cue about the amount you have eaten.


Question: When cravings for potato chips and chocolate arise – what should we eat instead?

Kara Landau: The Western world seems to have gone nutrition mad and we're often told to quit certain foods, adhere to strict principles and follow the latest diet fads. If you're thinking of changing certain snack habits or eating patterns, allow yourself time to change and don't try a major lifestyle overhaul in one week. For example, if you feel your body is calling out for better nutrition, set one goal per week. Try starting with a healthy breakfast each morning or by swapping your afternoon snack with a more nutritious and balanced one. It's also important to accept that no-one's perfect. You don't need to suffer deprivation, guilt, fear of food or anxiety over treating yourself every now and then. Embrace your cravings but remember to 'portion control" and savour the flavours to slow down your intake.


Question: We never know what to cook for dinner; can you talk us through your winter favourites?

Kara Landau: I love homemade desserts in winter involving the occasional treat. Don't be afraid to satisfy cravings for unhealthy treats every now and then but it's important to control your portion sizes. A simple way to do this is using smaller serving plates or bowls. Another option is to combine a treat with a healthier snack. For example, if you love dark chocolate, you could take a Greek yoghurt and add cocoa, flaked coconut and vanilla essence to make a pudding style snack. Then try cracking pistachios from the shell and sprinkling them onto the 'pudding" for added crunch. Did you know that a reduced serving of 30 pistachios contains about 448 kilojoules and a standard 30-gram serving has 732 kilojoules and about 49 kernels? Comparatively, cashews offer just 18 nuts while walnuts offer 14 halves per 30-gram serving. Apples, pears and berries paired with your treat are also good to go snacks as they're fibre rich and can help prevent overeating.


For more information about Wonderful Pistachios, visit facebook.com/WonderfulPistachiosAUS or www.wonderfulpistachios.com.au
Interview by Brooke Hunter