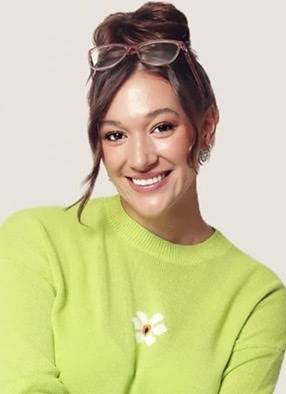 Jessica Val Ortiz was born in Morristown, New Jersey and grew up in Butler, Pennsylvania. She was a musical theater major at Penn State University and is currently pursuing a career on stage, she one date hopes to take her talents to Broadway. Along with being an actor, Jessica is also a full-time content creator. She currently resides in Pittsburg with plans on moving to Washington D.C.
She is currently playing multiple roles in "Spamilton, an American Parody" is a musical parody of the Broadway phenomenon Hamilton. Along with Hamilton, production also parodies several other musicals such as "Chicago", "Sweeney Todd", "Gypsy", "The King and I", as well as "Assassins". With over 60 musical references, dozens of impressions, approximately 2314 jokes and at least 3 puppets, "Spamilton: An American Parody" is the festival of hilarity you possibly hadn't yet realized you've been waiting for!
When she's not acting or creating content Jessica loves to watch the Bachelor, dance, or get a workout in doing yoga. She also teaches voice lessons to aspiring singers and actors as well. With passions extending outside of content and the acting realm, Jessica also spends her time helping organizations such as the Actors Fund – which provides a safety net for individuals and professionals in the performing arts and entertainment industry over their lifespan.