What's On: National Pain Week 22 – 28 July 2019
Chronic pain – pain that doesn't go away after the injury or illness has resolved and lasts at least three months – is arguably Australia and the world's fastest growing medical condition and is a significant issue affecting Australians. Around one in five Australians of all ages live with this invisible illness. Figures are even more alarming for our older population, with one in three people over 65 years living with chronic pain.

Chronic pain can have significant impact on a person's ability to work, form relationships, and live an ordinary life. Chronic pain can also have a seriously detrimental effect on the mental health of people living with the condition. However, by working with various health practitioners and taking a long-term approach, people living with chronic pain can start to combat some of the effects it has on their lives and manage their pain the best they can.

National Pain Week is an annual initiative of Chronic Pain Australia, the national voice of people living with chronic pain. The week aims to destigmatise the experiences of people living with chronic pain while also championing the need for the voice of people living with chronic pain to be heard when any related health policy is developed. This year's theme 'Equal partners in healthcare' further highlights the need to recognise the voice of people living with chronic pain in any decision making process around treatment.

The 2019 National Pain Survey is available here.

National Pain Week
Monday 22 July to Sunday 28 July 2019
http://www.nationalpainweek.org.au/


Interview with Jarrod McMaugh, National President of Chronic Pain Australia
Question: What is National Pain Week?

Jarrod McMaugh: Each year Chronic Pain Australia, the national voice of people living with chronic pain, organises National Pain Week to champion the needs of the many Australians living with some form of chronic pain.


Question: What is the main message you'd like to spread during National Pain Week?

Jarrod McMaugh: The theme of this year's National Pain Week is 'equal partners in my healthcare'. The key message we are sending is that people living with chronic pain must be treated as equal and informed partners in managing their condition. This means that consumers and practitioners should actively engage and work together to best manage a consumer's pain. Consumers should be confident in discussing their symptoms with medical professionals. Our message for medical professionals is that they should always engage with consumers as experts in their own body and symptoms. We are encouraged by the many medical professions which take a person-centred approach to healthcare and think this is one of the best ways to manage chronic pain, but this approach needs to be uniform across the healthcare industry in Australia.


Question: How would you define chronic pain?

Jarrod McMaugh: Chronic or persistent pain is pain that lasts for more than three months, or in many cases, beyond normal healing time. It doesn't obey the same rules as acute pain. It can be seen as somewhat of a mystery. It can be caused by ongoing conditions like arthritis in all its forms, cancer, lupus, multiple sclerosis or any of a myriad of conditions. It can be a consequence of trauma (e.g. surgery, car or work accident, a fall). It can be a consequence of a minor injury which leaves ongoing pain. Sometimes the long-term nature of the pain continues after the original injury or condition has healed.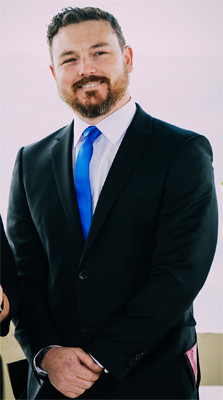 Question: Can you talk us through the painful conditions that one in five Australians is affected by?

Jarrod McMaugh: As noted above, chronic pain can be related to a range of conditions such as arthritis, cancer, lupus, or multiple sclerosis. Chronic pain can also be initiated by an injury to muscles or bones, that then does not go away. Chronic pain can develop as the result of medical intervention, such as with the recent issues around mesh implants. Chronic pain can also develop in cases where there is no clear 'cause'. This is why the condition can be so challenging and so frustrating for those living with chronic pain.


Question: Other than the pain, how does this affect the person's lifestyle?

Jarrod McMaugh: Chronic pain can have a debilitating effect on people's lifestyles. Low level underlying chronic pain can be managed, but is an inconvenience for people living with it, and makes their lives less comfortable. The more severe the pain, the more immediate the impact it has on a person's life. Depending on the level of pain, people report being unable to participate in some events such as playing sport or exercising, and having difficulty with various activities such as childminding or basic household duties. Severe chronic pain can result in people being unable to get out of bed or leave the house. This has impacts on their ability to work, and engage in society. People living with chronic pain report the breakdown of relationships with friends and family as one of the issues they face. And of course there is still significant stigma faced by people living with chronic pain, which negatively impacts their lives. Chronic pain has also been shown to contribute to distress. Thoughts of suicide, depression and anxiety can all occur or increase as a consequence of chronic pain.


Question: What treatment methods are available for Australia suffering from chronic pain?

Jarrod McMaugh: Evidence suggests that a multi-disciplinary approach is the best way to treat chronic pain. The first port of call for most people is their GP, who can then help the patient with a pain management plan. This plan will likely include referrals to other practitioners including nurses, allied health professionals including physiotherapists, dieticians, and mental health professionals. The plan may also include a discussion around medication, should the GP feel it is appropriate. In some cases, your GP may refer patients to a pain management specialist who can further assist with specialised treatment options.


Question: How can Australians destigmatise the experiences of people living with chronic pain?

Jarrod McMaugh: One of the key things that Australians can do to support people living with chronic pain and try to destigmatise the condition is to listen to and understand people living with chronic pain. It is important that people who do not live with pain try to understand the experiences of those living with pain, and do not try to minimise the experiences of people living with pain. Being able to talk about the condition and know that they will be listened to and trusted is something that many people living with chronic pain feel they are unable to do. Many people living with chronic pain feel that they can't speak to family or friends about their condition because those people close to them have previously responded in a negative way to discussions about limitations, their experiences with pain, or medications. By removing this barrier, Australians living with chronic pain will start to feel more comfortable advocating for themselves around the treatment of their condition.


Interview by Brooke Hunter