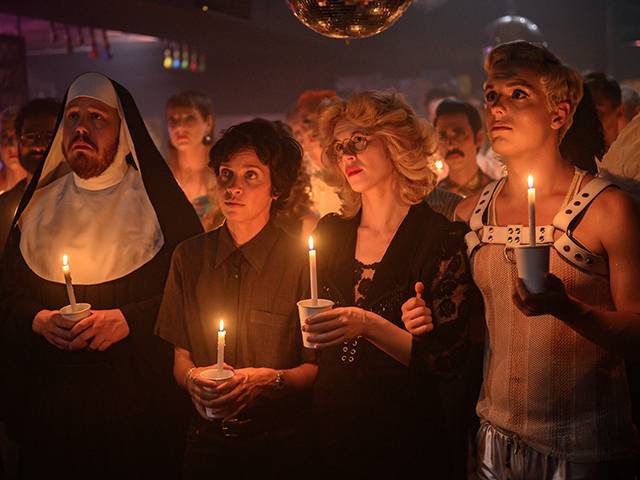 ABC is proud to announce the captivating four-part musical drama series In Our Blood will premiere on Sunday 19 March at 8.30PM on ABC TV, with all episodes available to binge on ABC iview.
More than 40 years since the first cases of AIDS were reported, this is the must-watch ABC drama event inspired by how Australia became the unexpected world-leader of AIDS prevention and saved thousands of lives.
Starring an impressive cast including Tim Draxl (A Place to Call Home, Summer Love), Matt Day (Rake, Harrow), Jada Alberts (Mystery Road, The Stranger), Nicholas Brown (A Perfect Pairing, Christmas On The Farm), Anna McGahan (Spirited, House Husbands) and Oscar Leal (Bump, Black Snow).
Set in the 80's, In Our Blood tells the story of people from politics, medicine and affected communities grappling separately with a terrifying new disease. With no cure in sight, they realise they must all work together to succeed, requiring something truly radical: trust.
Fear may be infectious, but courage is contagious.