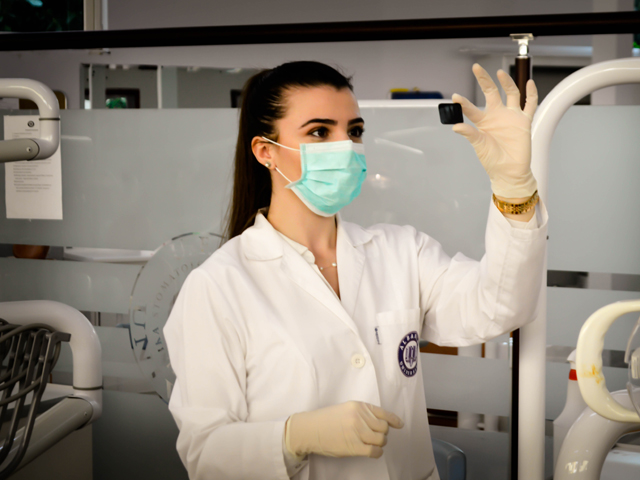 Millions of Australians Missing Opportunity to Detect Disease Early by Skipping Screening Tests
Majority (86%) of Australians believe that having a preventative screening test to detect disease early is important to their overall health, yet 73% of those admit to not having a test they believe is relevant to them, new research by leading life insurer TAL has shown.

Of those, 39% attributed their lack of action to simply not knowing what to be tested for, resulting in a worrying number of Australians missing out on the opportunity to detect disease early.

The research further uncovered that despite 94% of Australians visiting their GP at least once a year, many are unaware that screening tests can be taken at their GP, with the majority (87%) stating they would get checked more often if they knew certain preventative screening tests could be taken by their GP on their next visit.

According to Dr Sally Phillips, General Manager of Health Services at TAL, Australians' inertia when it comes to important preventative screening tests could mean millions of people are placing themselves at increased risk of being impacted by health conditions. "TAL's Health Sense Plus program is aimed at tackling that inertia, incentivising and rewarding Australians who engage with and undertake a range of preventative screening tests by providing a 5% discount for two years on their Life, Critical Illness and TPD Insurance premiums, where they fall within an acceptable BMI range and undertake a preventative screening test.

"We know that Australians are already making visits to the GP each year, and care deeply about their health, but they are failing to get preventative tests due to the confusion around how and where to get them, and which are most relevant for them," Dr Phillips said.

"We believe strongly in the role preventative health plays in our customers' overall wellbeing, and this program aims to motivate them to ask their GPs about tests which can improve and maintain their health through early detection of conditions."

The research found that two thirds (67%) of Australians said they believe service providers such as life insurers can play a valuable role in encouraging preventative health through financial discounts.

A worrying example of missed potential for detecting health conditions early lies in Australia's single leading cause of death, heart disease. Despite the medical recommendation by The Royal Australian College of General Practitioners (RACGP) that Australians be checked every two years above the age of 45, the research found more than 2 in 5 (41%) people over 45 years old have never had a cardiovascular test.

"Early diagnosis of a health condition can be extremely effective to overall health and can help reduce the need for expensive treatments by detecting a condition before it reaches an advanced stage," Dr Phillips said.

For those who have received a screening test, nearly two thirds (62%) of Australians did so because their doctor had recommended it, while a further 31% cited the opportunity to detect health conditions before it is too late.

Visit http://tal.com.au/health-sense for more information about TAL's Health Sense Plus offering.


Interview with Dr Priya Chagan, Chief Medical Officer and Head of Physical Health, TAL
Question: What finding surprised you most from the recent research?

Dr Priya Chagan: One of the most surprising findings from our research was that the majority (86%) of Australians understand the importance of having preventative screening tests for their overall health, however three in four people admit that they have not taken a test which they believe is relevant to them. Australians' inertia when it comes to taking important preventative screening tests could mean millions of people are placing themselves at increased risk of being impacted by health conditions because they are missing the opportunity to prevent and detect disease early.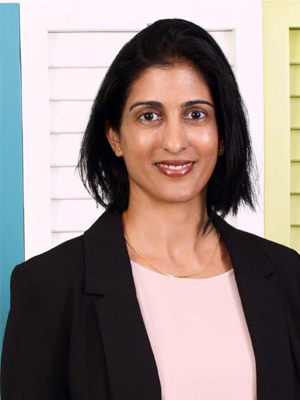 Question: Why do you believe Australians are skipping screening tests?

Dr Priya Chagan: We know that Australians are already making visits to the GP each year, and care deeply about their health, but they are failing to get preventative tests due to the confusion around how and where to get them, and which tests are most relevant to them. Interestingly, our research uncovered that many Australians are unaware of how easily they can take a number of screening tests at their GP, with 87% stating that they would get checked more often if they knew certain tests could be taken by their GP on their next visit.

We believe strongly in the role preventative health plays in our customer's overall wellbeing, and we have launched a new program, called Health Sense Plus, which aims to motivate Australians to ask their GPs about tests which can improve and maintain their health through early detection of conditions.

TAL's Health Sense Plus program aims to tackle Australians' inertia by rewarding Australians who undertake a preventative screening test and fall within an acceptable BMI range by providing a 5% discount for two years on their Life, Critical Illness and TPD Insurance premiums.


Question: Who needs to have a screening test?

Dr Priya Chagan: We want all Australians to live their best life through good health. Prevention is better than cure, and that's why it's so important for all of us to stay on top of our health through every stage of life. One of the best ways to find out more about preventative screening tests is to speak to your doctor who will recommend the most relevant tests for your age, gender and risk factors.


Question: Why is a screening test so important?

Dr Priya Chagan: Early diagnosis of a health condition can be extremely effective to overall health and can help reduce the need for expensive treatments by detecting a condition before it reaches an advanced stage.


Question: What message do you hope Australians take from this recent research?

Dr Priya Chagan: Having preventative screening tests to detect disease early can be extremely effective to overall health by detecting a condition before it reaches an advanced stage. Simply by asking your GP about what tests could be relevant for you, can help improve and maintain your health.


Question: How can we be doing better in detecting and preventing disease?

Dr Priya Chagan: Preventative health tests play a strong role in Australians overall wellbeing and it's important to take care of your whole self – both physically and mentally - by eating a healthy diet, taking regular exercise and prioritising getting enough sleep. Screening tests are often designed for people without any signs or symptoms. Health is its own reward, so making prevention a priority is important.


Interview by Brooke Hunter
Photo by Ani Kolleshi on Unsplash