Tasmanian Salmon - Healthy Fast Food
This autumn enjoy a delicious piece of Tasmanian Salmon, an excellent healthy food choice that is quick and easy to prepare.
The perfect meal for any occasion, Tasmanian Salmon tastes great on the barbeque, in salads, stir fries and on pizzas. Severed hot or cold, it is the ultimate healthy fast food that looks great and is a sure way to impress family and friends at any gathering.
Tasmanian Salmon is a delicious and healthy addition to everyone's diet. Not only is it low in calories, high in protein but it is one of the highest natural sources of Omega 3.
For cooking tips and great recipe ideas visit our website at www.tasmaniansalmon.com.au and see for yourself how versatile and easy Tasmanian Salmon is to prepare.
Tasmanian Salmon sets the bench mark for quality and consistency around the world and can be found at local fish market retailers, seafood outlets and well stocked supermarkets.
If you live in Victoria and would like to win a delectable Tasmanian Salmon Healthy Fast Food Hamper filled with world-class Tasmanian Salmon products a glossy Salmon Cookbook and some great cooking ideas, simply enter this competition.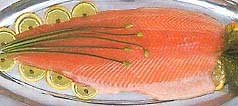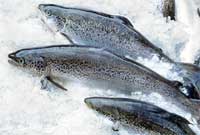 Health benefits of Tasmanian Salmon:
www.femail.com.au\tasmanian-salmon-healthy-facts.htm
This competition is now closed