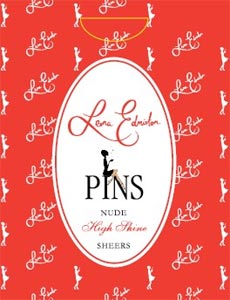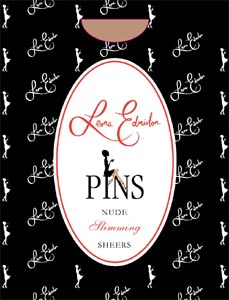 Thanks to Leona Edmiston here is your chance to win a pair of Leona Edmiston Pins Nude Slimming Sheers & Nude High Shine Sheers
'A beautiful sheer is the finishing touch of feminity'
Leona Edminston has extended here PINS collection to include two fabulous new sheers.
Keeping with the designer's decadent style and eye for opulent detail, Leona is pleased to introduce her Nude Slimming Sheers and Nude High Shine Sheers.
The Nude Slimming Sheers answer every woman's desires, to wear Leona's chic figure hugging frocks with ease. These stockings create a more toned, defined looking leg and a slimmer, smoother silhouette.
Leona's Nude High Shine Sheers present the perfect pins. This super sheer stocking has a sleek gloss finish that highlights the legs best angle and gently softens the rest.
Leona assures every lady can now experience the extravagance of her quality stocking - everyday.
So why not treat your legs to a different type of luxury - Sheer PINS by Leona Edminston.
Available at department stores nationally the new styles are offered in an array of hues including Onyx, Bare, Tint, Natural Desire, China Doll and Studio Black.
This competition is now closed