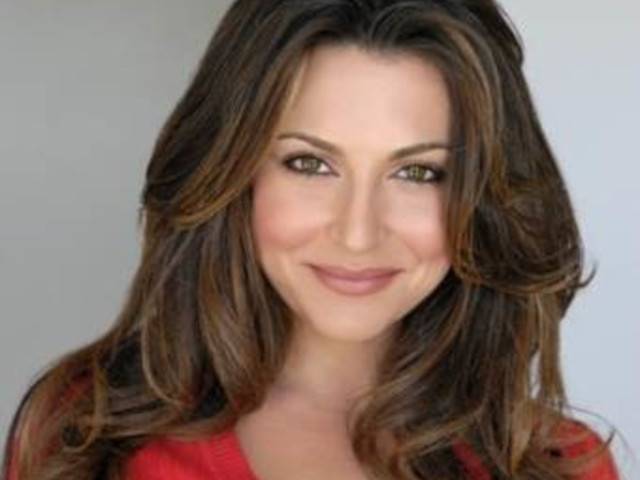 From starring roles as a superhero to a super mom, Cerina Vincent has proven to be a long-standing triple-threat in the entertainment industry as an accomplished actress, writer and activist. The Las Vegas native first made waves starring in the #1 kid's series in the world during the late 90's – "Power Rangers: Lost Galaxy" as 'Maya' the Yellow Power Ranger. She then became well-known in the SyFy/Horror community with starring roles in dozens of films, such as "Not Another Teen Movie" and "It Waits". She's also held guest roles in TV comedies including "Two and a Half Men," "Mike and Molly," "Workaholics," and "Californication." Most recently, Cerina portrayed the series regular role of 'Suzy Diaz' on Disney Channel's wildly successful comedy series "Stuck In The Middle" (starring alongside young starlets Jenna Ortega, Ariana Greenblatt, etc.). Following the series ending, Cerina was cast as 'Laurie' in the indie film "Killing Eleanor" (directed by Rich Newey; written by Annika Marks).

Cerina's most recent – and most important role – is the title of Mom to her first-born son Nico (Nicola Vincent Apollo) with partner Mike Estes. The baby news arrived as a delightful surprise to Cerina and her husband, after years of hearing from her OBGYN that she wouldn't be able to conceive a child. Motherhood has since transformed the way Cerina views the world, and enriched her curiosity of how children are raised to become happy and healthy. Diving deeper into this topic, Cerina has teamed up with her Pediatrician, Dr. Gator, to create the parenting podcast "Raising Amazing". The podcast will launch on March 31st across all streaming platforms, and include a variety of other well-known celebrity parents.

ABOUT "RAISING AMAZING":

Every parent hopes they are Raising Amazing humans. From fussy first months to testy teenage years"parents need engaging, fact-based solutions to help them navigate all of their parenting concerns. This generation of parents are also looking to raise the bar when it comes to parenting"to raise their children differently than their own parents. They are searching for support, solutions, and advice they can trust as they try, every day, to be amazing parents.

Dr. Gator, a board-certified Pediatrician, has come together with celebrity co-host, Cerina Vincent, to create a podcast that gives parents practical tips for Raising Amazing…as well as much needed peace of mind! Never before have a doctor and a celebrity come together in one podcast. With so many artists in the entertainment industry passionate about intentional, holistic, and natural living, as well as dedicated to the mental and emotional wellbeing of all of our kids, this ½ hour of science-based help for parents will truly educate, entertain, and enlighten everyone from exhausted new mamas to the seasoned parents.