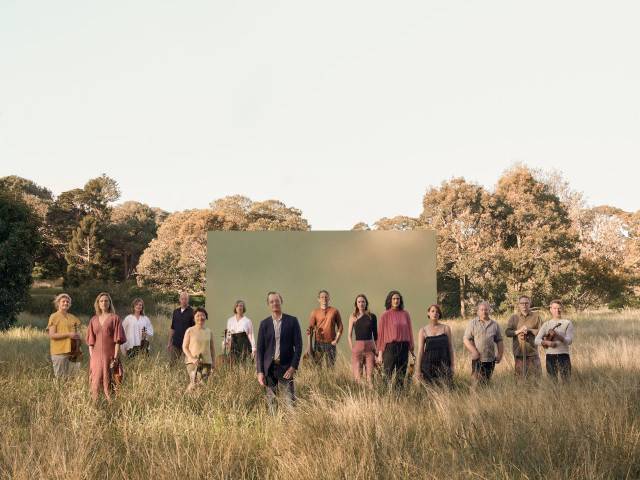 he ACO's most ambitious season to date, the 2021 program will see the Orchestra return to concert halls across the country and launch a pioneering new digital concert experience, ACO StudioCasts

The Australian Chamber Orchestra(ACO) has announced its 2021 season, an ambitious hybrid of live and digital concerts responding to 2020 and welcoming a new musical era. The bold season features seven live concert programs, opening in New South Wales in February and touring nationally from May 2021, alongside eight 50-minute concert films premiering on a new streaming platform from February 2021.

Richard Tognetti, Artistic Director, Australian Chamber Orchestra said: "We're proud to announce one of our most groundbreaking seasons yet, particularly given it has emerged out of one of the most challenging years we've faced. 2021 will see us presenting two seasons in one and giving people more music than ever before. After almost a decade of film-making, a season of concert films feels like a natural evolution for the Orchestra. As Australia's most travelled Orchestra, we are committed to bringing transformative musical experiences to all audiences across the world and ACO StudioCasts does just that in true ACO style."

Richard Evans, Managing Director, Australian Chamber Orchestra said: "After what has been a challenging year for many, we're delighted to announce that in 2021 we will be performing at least twice in all our major touring hubs across the country. While we will have a reduced touring footprint following the effects of COVID-19, we are thrilled to be able to reunite with our national audiences. We also launch ACO StudioCasts, our very first digital subscription, for both our live audiences and those who cannot get to our concerts. Working with leading directors and cinematographers, ACO StudioCasts enhances our live performance offering with exclusive programs and associated premium content premiering throughout the year."


ACO 2021 at a glance:
Seven live concert series in Sydney, five in Melbourne, three in Canberra, Newcastle and Wollongong, and two in Adelaide, Brisbane and Perth


The launch of ACO StudioCasts, the Orchestra's inaugural paid digital subscription including eight 50-minute concert films premiering throughout the year on a new video streaming platform


The season includes 4 World premieres and 4 Australian premieres including River, a music and cinematic collaboration with BAFTA-nominated Sherpa Director Jennifer Peedom, and sequel to the critically acclaimed sell-out season Mountain


Collaborations with leading international and Australian musicians, filmmakers, theatre-practitioners and guest artists including Belvoir St Theatre, Emmanuel Pahud, Matisse Ruby, Tyson Perkins, Joseph and James Tawadros and Slava Grigoryan