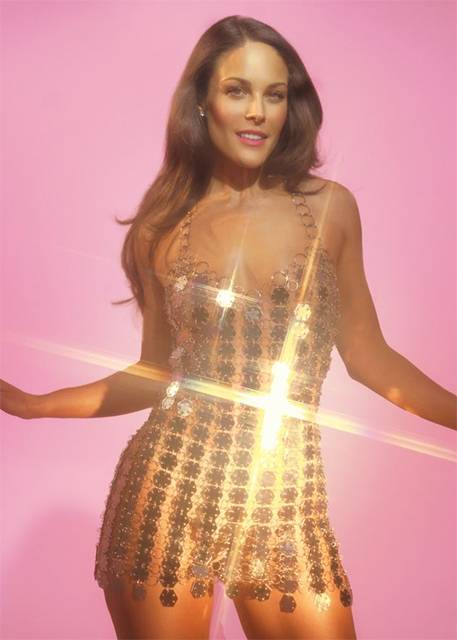 New music video with you from breakout Country Pop music star Alaura Lynne who is setting the industry on fire with her female-empowered single anthem and music video "I Ain't A Bitch". Alaura Lynn is unafraid to follow her own rules and (lyrically) burns down the occasional house or two.
Alaura Lynn will also share with you the uncompromising journey of discovering her own voice and cutting her teeth in the music industry by recording commercial jingles, before finally recording her own music.
Pulling influences from country music icons Shania Twain, LeAnne Rimes, Kacey Musgraves & more, Alaura's clear country twang with hooks, sassy kiss-offs, and radiant sparkle is set to become one of the defining titles for the "I don't like country, but…" crowd. With the lead-off single and music video "I Ain't a Bitch" coming September 30th and drenched in crimson-velvet glamor, Alaura's debut feels like a complete manifestation of a small-town girl's ambitions. Writing in the plain language of someone desperate to be understood, she sounds alternately vulnerable and triumphant. Alaura began recording her debut album at the onset of the pandemic in 2020, and this single is the first giddy statement of the upcoming full-length album.
Born and raised in the small town of Crandall, TX, Alaura got her love for country music from her father and her love of 'Top 40' from her mother. After her parents divorced as a toddler, Alaura spent the majority of her time with her mother and sisters. Once she graduated from high school, Alaura took a leap of faith and moved to New York City when she was 18. While living in the big city with her sister, Alaura decided she wanted more out of life and focused on her mental health, and changed her mindset for the better before moving to Dallas, TX.
Alaura didn't discover her voice or love of performance until she was in her 20s during a fateful karaoke night with some friends. Since then, she felt a calling to sing. She started taking vocal lessons the week after this discovery, then began her career doing various singing jobs including recording jingles for various brands in the area for radio commercials. Wanting more, Alaura decided to begin pursuing open mic nights and local gigs in the area where she could perform covers of her favorite artists.