57th Sydney Film Festival
The Sydney Film Festival will run from the 2nd to the 14th of June 2010 at various venues around Sydney.
The films screened at the Sydney Film Festival are real, provocative and passionate cult films of various genres.
The Runaways will screen during the festival; showcasing the rise and fall of the 70's all-girl group, the film stars Kristen Stewart and Dakota Fanning.
If you want a laugh, the Sydney Film Festival has Joan Rivers: A Piece of Work for you; the hilarious documentary is shocking and revealing of her complex character.
Roman Polanski's political thriller, The Ghost Writer, staring Pierce Brosnan and Ewan McGregor will shock audiences as will The Loved Ones, which mixes the two thrillers The Texas Chainsaw Massacre and Carrie.
The festival has something for everyone, if you are feeling creative, Beautiful Darling which explores the life and time of Candy Darling, may be the film for you.
View the full Sydney Film Festival program:
www.sff.org.au/cms/default.asp?contentID=4
For more information or to book tickets, go to:
www.sff.org.au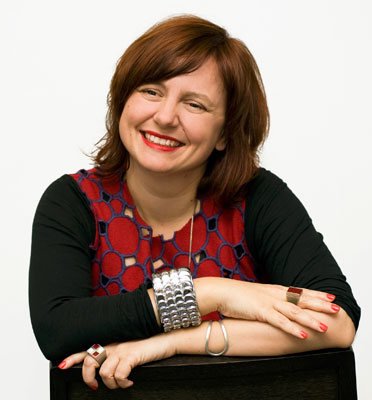 Interview with Clare Stewart
Clare Stewart is the Sydney Film Festival Director.
Can you share some of the Sydney Film Festival program highlights for this year?
Clare Stewart
: We are screening over 150 films and by now I have developed a passionate commitment to each film, so it is always hard to single out highlights. Thinking back over the high points of my own year, I have a great affection for the screening at Venice Film Festival of Luca Guadagnino's superb melodrama I Am Love, which stars Tilda Swinton (speaking Italian with a perfect Russian accent... is there anything she can't do?) as the matriarch of an Italian furniture dynasty who falls impossibly in love with someone she shouldn't. Debra Granik's Winter's Bone, the film that won the Sundance Grand Jury Prize, is a stark and riveting drama that kept me on the edge of my seat the whole time. It was one of those magical screenings at Sundance where I came out into the harsh light of snow covered Park City and thought - that is pure cinema, and I've just seen the film that will win the competition. Sydney-sider Claire McCarthy has made an exceptional film The Waiting City starring Radha Mitchell and Joel Edgerton as a young Australian couple who travel to Kolkata to adopt a child, but nothing goes as planned.
In fact, it has been a stellar year for women directors and I am very proud to be opening the festival with the World Premiere of Shirley Barrett's charming and intoxicating South Solitary starring the irrepressible Miranda Otto. Shirley won the Camera d'Or at Cannes for Love Serenade and we are screening the restored print of that film, as well as Gillian Armstrong's The Last Days of Chez Nous.
The Closing Night film is directed by Lisa Cholodenko who brought us High Art (incidentally, the film that gave Radha Mitchell her international start) and Laurel Canyon. Here she turns her hand to playful family drama with Julianne Moore and Annette Benning playing a married couple whose eldest daughter (our very own Mia Wasikowska) approaches the sperm bank to seek out her biological father (played by Mark Ruffalo) to great comic, and occasionally heartrending effect.
Other great women directors include Julie Bertucelli's Official Competition film, The Tree, and Sophie Letourner's Chicks about a bunch of Parisienne students in their early twenties who share an apartment nicknamed 'The Ranch'. I could go on, and on...
Which films are you looking forward to viewing?
Clare Stewart
: Well my festival experience is pretty different to that of the audience. It helps that I've seen nearly all the films already! I am running around between screenings, introducing filmmakers, hosting talks and question and answer sessions, speaking at receptions for our sponsors filmmakers, doing lots of media to promote the screenings as well as working closely with the hard working SFF team to ensure that everything gets delivered on time - people, films, food, signage - there is a lot to do!
How does the Sydney Film Festival ensure there are a variety of different genre and world films in the festival program?
Clare Stewart
: This is the second year we have been presenting the film festival in pathways (Love Me, Push Me to the Edge, Freak Me Out, Make Me Laugh, Take Me on a Journey and Fire Me Up) in addition to our competitive sections (Official Competition, The FOXTEL Australian Documentary Prize and the Dendy Awards for Australian Short Films) and we make careful choices to balance the combination of styles, countries, popular and particular. SFF Programs Manager Jenny Neighbour and I share travel to a range of international festivals - for this year's program we attended festivals in Sarajevo, Venice, Toronto, Amsterdam, Dubai, Park City (Sundance), Rotterdam, Goteborg, Berlin - so we are ensuring that we select from leading festivals that themselves have a wide variety of films on offer. We also spend lots of time in discussion and meetings with International Sales Agents from all over the world as well as Australian Distributors to ensure we have the best films for the festival.
Do you hope that screening The Runaways as part of the Sydney Film Festival will bring new audiences to the festival?
Clare Stewart
: Absolutely. The fans of Kristen Stewart and Dakota Fanning have been very active on Twitter already! The film is terrific in that it will bring a whole new generation to Joan Jett and The Runways, which I couldn't be happier about given my first vinyl album ever was Bad Reputation by Joan Jett and the Blackhearts!
Why do you recommend first time film festival attendees, attend this year's Sydney Film Festival?
Clare Stewart
: The festival is for everyone, and while that is not the same as saying everyone will like everything in it, there is certainly a film for every taste and interest, whether it be the creative, inventive and occasionally gruesome Aussie genre films in Freak Me Out (Red Hill, starring Ryan Kwanten; The Loved Ones starring Xavier Samuels; and Caught Inside, starring Ben Oxenbould) or the motivating environmental films like Gasland, Colony and Waste Land, or you feel like a little bloodthirsty seduction in our special Vampire retrospective - there are many delights to sink your teeth into. This year, we have the winning films from Venice (Lebanon), Toronto (Cairo Time), Sundance (Winter's Bone) and Berlin (Honey) as well as Academy Award nominated films such as Ajami, The Messenger and THE The Most Dangerous Man in America.
How has the Sydney Film Festival changed over the past fifty years?
Clare Stewart
: In many ways - in the last few years we have introduced an Official Competition for courageous, audacious and cutting-edge films; the FOXTEL Australian Documentary Prize; the Sounds on Screen section featuring live shows at the Sydney Opera House, the Kids Flicks program and a focus on great accessibility for people with a disability. But it has also stayed the same. It is still the best place to see all the great films the world has to offer, to meet the filmmakers, to engage in debate and social activity, and to fall in love with the cinema experience.
How many films will screen over the festival?
Clare Stewart
: The festival will screen 157 films from 47 countries. Of those, 92 are Australian Premieres, seven are World Premieres and two are International Premieres. There are eight new Australian feature films, nine Aussie documentaries and 12 shorts.
Have you seen every movie screening in this year festival?
Clare Stewart
: Almost. My colleague Jenny Neighbour supervises the documentary selection so there are a few films that she has chosen that I am yet to see, but her choices are always spot on so I am busy planning how to sneak away and catch them at the festival!
What is the best part about being the Sydney Film Festival Director?
Clare Stewart
: The films, the filmmakers, the audience, the SFF team, the collegiate friendships with the film industry worldwide... and the frocks.